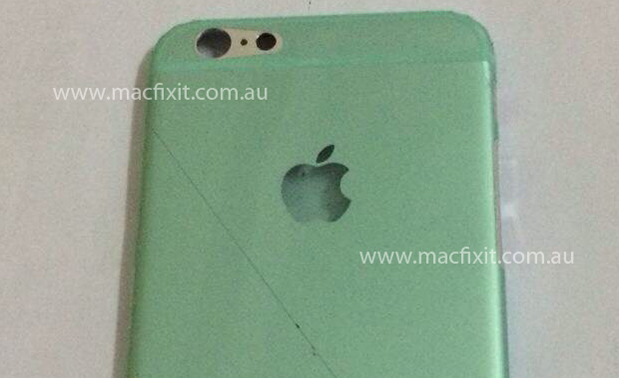 Will
Apple
unveil the next iPhone at its
Worldwide Developers Conference (WWDC)
this week? Tech punditry seems to think the answer to that question is a big, fat "No," and it's probably right—Apple generally uses the show to announce new versions of its
iOS
and
Mac OS X
platforms, not hardware. But no doubt about it: The next iPhone is coming this year. The galaxy of websites and blogs that routinely feed the Apple rumor-mill seem to agree on one key point: The device will possibly come in two different sizes, and both of those sizes will be significantly larger than the iPhones currently on the market.
Click here to find iOS-related jobs.
The Apple-centric blog
Macfixit
posted a photo (later reposted by
The New York Times
) of what it claimed was the "back of an iPhone 6," courtesy of an unnamed source in China. That backing's proportions suggested a 4.7-inch phone. The Times cited other rumors suggesting a larger, 5.5-inch phone is also on the way. Assuming that scuttlebutt is true, why is Apple launching two oversized devices this year? The answer might come down to
Android
. "Screen size is one of the things where Apple has to catch up to the Android camp," Yuanta Financial Holding Co. analyst Dennis Chan suggested to Bloomberg
late last year
. "Innovation in components has been a key for Apple since the first iPhone came out." Rival smartphone makers such as
Samsung
have profited greatly from plus-size devices, increasing the pressure on Apple to do something in response. Beyond that, it's difficult to determine what the notoriously secretive Apple will do in the next iPhone, besides the all-but-guaranteed upgrades to its camera and onboard processors. But as WWDC always demonstrates, a large part of what makes the iPhone such a valuable commodity isn't the size of the screen, or the hardware running under the hood—it's the software, particularly the third-party apps.
Related Stories
Image: macfixit.com.au