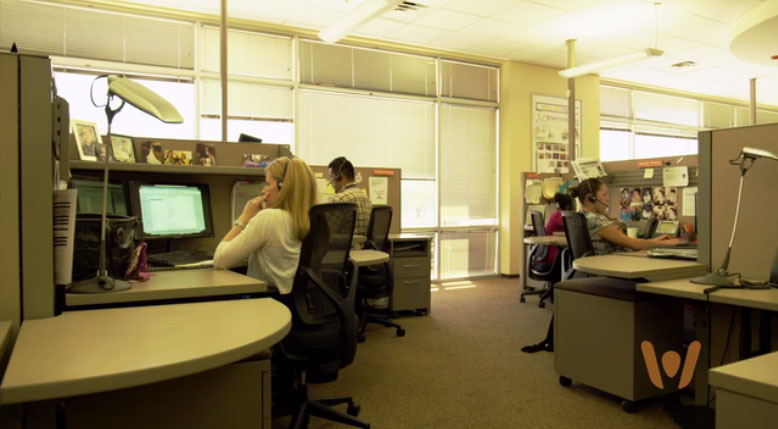 Based in San Mateo, Calif., WageWorks provides tax-advantaged consumer-directed health, commuter and employee benefit plans throughout the U.S. The public company currently employs about 1,500 people in 10 offices across the country. Julie Iskow, senior vice president and CIO, says its 300-member technology team continues to grow along with the company. Many of WageWorks' open positions are in the largest component of its technology organization,
product development
, which includes
design
,
front-end
and
back-end development
,
QA
and
business analysis
. "We are also continually looking for experienced, senior level professionals in other areas in IT," Iskow adds, "such as
DevOps
,
IT operations
/
infrastructure
and
file
/
data management
."
Click here to find product development jobs.
WageWorks currently has openings for
senior software engineers
,
Web application developers
, back-end developers, experienced
database architects
,
technical project managers
,
senior release engineers
,
data analysts
and
senior systems engineers
. The technology stack for its enterprise application includes
.NET (C#)
and
Oracle
. Thus, the team is looking for developers with hands-on experience building .NET applications with
Visual Studio
,
ASP.NET/C#
and
MVC
. Experience in
jQuery
,
HTML
,
CSS
and
WCF
and/or
REST
is appreciated as well. On the back end, Iskow's looking for knowledge of relational database management systems like Oracle and
SQL Server
. Familiarity and experience with
SDLC
, quality processes and
Agile methodologies
is important, too. Some non-developer technical positions require knowledge of querying large data sets, scripting and system analysis protocols.
Upload Your ResumeEmployers want candidates like you. Upload your resume. Show them you're awesome.
How to Navigate a Job Posting
While WageWorks job postings may contain information about the industry and refer to the consumer-directed benefits the company provides, the important areas to focus on are the key requirements specific to each position. "The technical skills and expertise required can vary greatly across the various IT roles and products," Iskow says. Since the company expects a high degree of integrity from its employees, all of your resume's and application's information must be accurate.
The Hiring Process
"We try to keep things moving as quickly as possible while taking every step to ensure proper candidate selection," says Iskow. Recruiters begin the process with a pre-screen, arrange a telephone interview with a hiring manager, and then follow up with a tech screen. The tech screen may involve multiple conversations with one or two engineers, during which the candidate will be asked specific technology questions pertaining to the position for which they're applying. The last step is a social gathering to ensure a cultural fit.
What Makes a Good Fit?
For all IT positions, WageWorks is looking for versatile technologists with a passion for service and a focus on business outcomes. "While we love to use and build the latest and greatest, we're relentless about making sure our customers' expectations are exceeded, and they will use and delight in what we offer them," Iskow says. She also notes that the company's culture is based on vision and values. She suggests that candidates
review WageWorks' values
on the company website to determine if it's an environment they would thrive in. In addition, Iskow wants candidates to know she's looking for "whip smart, consistent producers, who are focused on being part of a technology team that is passionate about world-class user experience and has a bias for action."
See more Landing@ stories here.
Advice for Seasoned Professionals
The high number of experienced professionals on the team is a WageWorks asset. "We appreciate the 'been there, done that' that comes with experience," says Iskow. "We also value those that have already made mistakes and learned from them, and those that have found what works best and what doesn't work." Most importantly, Iskow wants to hear from candidates who really enjoy what they do and can appreciate and share their excitement as her team continues to build state-of-the-art products that keep end users engaged.
Advice for New Graduates
It's a bit tricky for new grads to get a foot in the door. WageWorks tends to favor more experienced professionals, simply because its deadlines are so tight. Having noted that, Iskow says a recent graduate that might get attention is someone who has "previous work experience (including internships) and shows dedication, a sense of urgency, and a willingness and excitement to work with and learn from our highly valued and more seasoned staff."
Related Articles
Image: WageWorks