[caption id="attachment_13560" align="aligncenter" width="618"]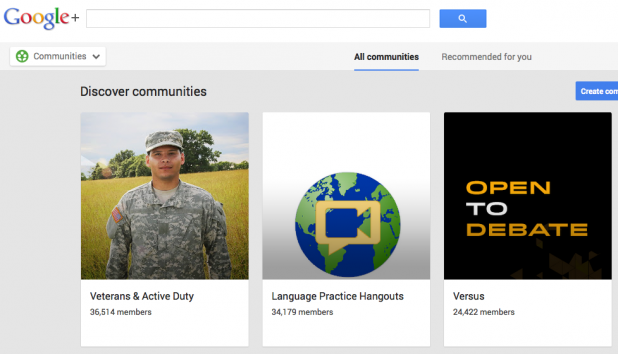 Google Plus.[/caption] Google claims that some 300 million people are active on its Google Plus (often written as Google+) social network. That doesn't put the search-engine giant in quite the same league as Facebook, which claims more than a billion members, but it could quiet some critics who believe Google's network is a moldering failure. The latest improvements to Google Plus include upgrades to Hangouts (such as full-screen video calling), Photos (better search and refined image enhancements), and Video (updates to the Auto Awesome editing tool). It's clear at this point that Google is pushing its images-and-video toolkit as a key differentiator from its rivals, a process it began earlier this year with features such as automatic image enhancement and the ability to highlight certain photos from a massive reel of shots. If Google's numbers are correct, it represents a significant jump in users from the end of 2012, when the company
claimed it had 135 million users active
in the Google Plus activity stream. By May 15,
that number had risen to 190 million people in the Google Plus activity stream
, with another 390 million using Google's social tools across all its services (Google insists the latter number stands at 540 million people today). In other words, some 110 million new people have begun using Google Plus in the past five months—a rapid acceleration in growth compared to the first five months of the year. In other words, it seems that Google's effort to make its social network more engaging—and thus draw in more users—is paying off. The increased integration between the company's various services probably isn't hurting matters, either. But Facebook still leads by a wide margin when it comes to social-network membership, and upstarts such as Twitter and Pinterest are also enjoying increased usage: despite all its money and armies of very smart engineers, Google still faces a long road ahead if it wants to truly dominate the social space—if such a thing is even possible.
Image: Google