In the first six months of this year, Google added close to 2,000 people, an increase of about 10 percent that brings its worldwide staff total to about 22,000. At that rate, the company could boost its headcount by a blistering 20 percent by the end of 2010.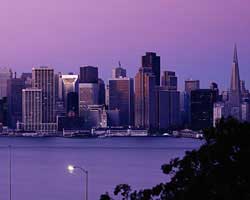 Though not as aggressive as it was a few years ago, the current rate of staff expansion represents a big reversal from last year, when the company reduced headcount. The third quarter began with Google poised to add about 500 people as a result of its acquisition of ITA Software, an airline flight information firm. Google hasn't said how many people it plans to hire in the San Francisco Bay Area, but it's a good bet the number will be significant, judging from its listings on Dice. For example, in early August, the
company listed
348 jobs, including 206 positions in Silicon Valley. Of course, to get a job at Google it helps to have at least a degree in computer science, if not an advanced degree, as well as relevant experience in areas like software engineering, software testing, or search engine design. Besides its well-known focus on search technology, Google also has extensive research programs in mobile computing, cloud computing, computer vision and machine language, to name only a few areas. Some specific positions open at Google in Mountain View are technical program manager, Arabic engineering team; AdSense Tech Team Specialist; hardware testing engineer; partner solutions technical account manager (embedded devices); associate, search quality; manufacturing test development engineer; and software engineer in test.
Hottest IT Job Skills: Java, Linux, Test, etc.
A review of the more than 6,500 jobs
listed
in the metropolitan San Jose area - which includes San Francisco and the East Bay - reveals which kinds of technology experience and training are in the greatest demand. Besides generic IT roles listed such as software development, design, implementation, and integration, more specific skills that are hot right now include Java, Javascript, testing, SQL, Linux, Oracle, and HTML/HTTP. Among the companies listing jobs in the area are Salesforce.com, GravityPeople, Robert Half Technology, Lawrence Berkeley National Lab, VMWare, TeamSoft Technologies, Teachscape, and Blackhawk Network.
-- Doug Bartholomew