The holiday season is here and you're still searching for that perfect gift for the mobile developer you love. Stumped? From a mobile developer himself, here's a few (reasonably priced) ideas.
Stocking Stuffers
Everybody loves geeky t-shirts, and
geekware
usually doesn't break the bank. Under $20. Maybe your favorite mob dev needs a highly portable mini-keyboard with a built-in mouse pad, for demoing a new app or pitching their latest money-making idea to VCs. The
DBTech Mini Wireless Bluetooth Keyboard
even has a laser pointer. Less than $25. Finally, how can you go wrong with a little
Steampunk-themed 16-GB USB Drive
made from exotic Brazilian cherry wood for $8? You can't, but actually, it just sold out. But it's a great example of what craftsman Will Rockwell has available on his Etsy store. Really, it's steampunk heaven. Maybe if you email him, he'll make you another.
Under the Tree
Stepping up in price can get you several types of cool hardware.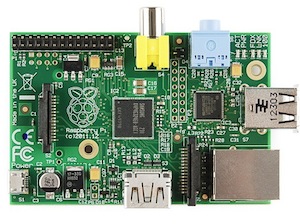 The
Raspberry Pi
pint-sized computer is very popular with the DIY crowd. Program it, use it, love it for $39.95. Maybe you need a little more horsepower than the Raspberry Pi for your portable hotspot/database/website/video/podcast server. The
ODROID-X Quad Core Board
could fill the bill. The U2 (48x52 mm) model will set you back $89, and the X2 high-performance (90x92 mm) model goes for $135.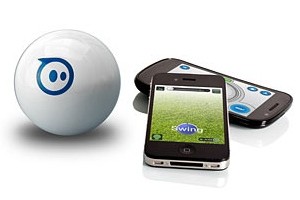 Why not help your top-notch programmer torment their office mates with a
Sphero Robotic Ball
? It's controlled from a smartphone or tablet and runs $129.99. The Hero line of Go-Pro cameras produce simply awesome videos. The White edition with 5 MP sensor goes for $199.99, while the high-end
Pro Camera with WiFi Black Edition with 12 MP sensor
seems like a bargain at $399.99, given the capabilities. Be sure to check out a few of their extreme shoots in the video gallery.
Happy New Year
For someone really special, buy an experience. DIY spaces are great places to hang out with like-minded individuals, bounce ideas off of each other and take advantage of cool tools. They usually draw a broad mix of talent and expertise.
Hackerspaces
are all over the world and tend to be minimally priced to cover costs.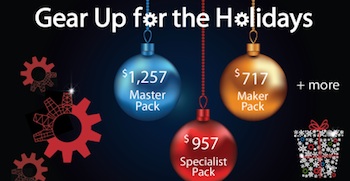 Memberships tend to weed out the unambitious or posers, especially a
Tech Shop Membership
, where the Christmas specials are running $717 to $1,257. TechShop says: "Part fabrication and prototyping studio, part hackerspace, part learning center, TechShop offers access to over $1 million worth of professional equipment and software." In San Francisco, South Bay and other selected U.S. locations.
MENTOR Makerspace
, a joint project of O'Reilly Media, Otherlab and the folks that bring you Maker Faire, is funded by DARPA, so this one is "priceless"— especially if you get a local teacher or school involved. Makerspace plans to scale to 100 high schools for the 2013-2014 school year and 1,000 schools in the following year, with the aim of introducing teens to "small-scale, distributed digital design and manufacturing technologies in order to help them realize the creative potential of cutting-edge hardware and software tools." If these specific ideas don't compile properly, you can always browse around the vendors' sites for other gifts. Season's greetings to all!