Yodle
, an online marketing firm with approximately 1,200 employees, serves more than 35,000 businesses of varying sizes. The New York-based company maintains offices in Austin, Sugar Hill, Ga., Charlotte, N.C., and Scottsdale, Ariz.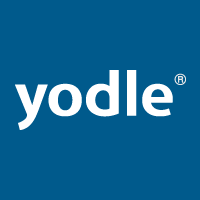 Business has been good for Yodle. In 2012, the company generated $132 million in revenue, and the company says revenue increased by more than 350 percent from 2008 to 2011. "We have a great product set," says Eric Raab, Yodle's chief information officer. "Local online marketing is (still) in its infancy. Very few businesses are really doing it effectively. We are providing small businesses with the opportunity to advertise themselves on the Internet just like the big guys." Yodle is ranked number 28 on Forbes Magazine's list of America's most promising companies, and plans to add 300 employees before the end of the year. A large number of these will be software developers. Raab says Yodle has a culture of curiosity. "We tend to hire people looking to solve problems, find problems and come up with solutions to them," he explains. "Once a trimester we encourage engineers to look for problems that have not been solved yet and give them two days to solve them. We hire people with a can-do attitude." Each engineer at Yodle gets a $1,500 productivity budget, which can be used for devices like "cool laptops, chairs, software and Google glass," Raab says.
How to Read a Job Posting
Yodle posts its openings on the company's website. The job descriptions are simple and straightforward. Raab says applicants should plan to describe products they've worked on and the value they added at previous companies.
Making Your Approach
"We post puzzles on the website," says Raab. "If you solve the puzzle it will give you an email and you'll be able to email the recruiter and that will fast track you." Then, applicants are given real world technical tests. "We want to see if they can think on their feet and if they can come up with solutions," Raab explains.
Advice for Experienced Professionals
Yodle engineers do a lot of Java programming. However, if you've never worked with the language, but are really sharp, we'll hire you," Raab says. "We are big believers in taking people who are adept and great communicators and teaching them to work in Yodle specifically." To get the company's attention, send a resume that highlights the business value you have added to previous employers. And, Raab advises, "Send a cover letter that shows you have done research on Yodle and that it's the kind of company you want to be with."
Advice for Graduates and Interns
Yodle has a strong internship program, and all of 2013's interns were offered full-time jobs after they graduated. The company has relationships with several universities near its offices, including Columbia, Rutgers, Princeton and the University of Texas at Austin. It encourages applications from college students or recent graduates from leading universities who have good grades and have taken courses in engineering. "We love to take junior people and help train them," Raab says.