Though Intel has said it will
slow hiring through the end of the year
after lowering its forecast in July, the company
is
still hiring. Spokesperson Chris Kraeuter told Dice News, "We will focus primarily on making strategic hires and moving people around where we need, as we make adjustments in our strategy." The hiring is expected to continue as Intel identifies critical areas of growth.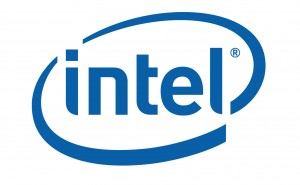 Renee James, Intel's president, recently told The New York Times that a
"cultural transformation" is going on
as the company repositions itself from a client-server era to the cloud era. Everything from how employees design products to compensation is being rethought, she said. Currently, Intel is hiring developers in C++, Java and .NET, systems analysts, business analysts, database administrators, network engineers, SAP specialists and IT project managers. "These are pivotal core roles that we hire year over year," said Christy Dickenson, a talent manager in Intel's Talent Delivery Organization for the Greater Americas. "We have some emerging positions that we've been more focused on in the last year -- data scientists and researchers … we've hired a number of Ph.Ds. That's intended to give us more intelligence on the market and our competition. Then the other area is user designers and developers." Most of Intel's hiring takes place in Hillsboro, Ore., where it is undergoing a
massive expansion of its chip-making capabilities
, Folsom and Santa Clara, Calif., and Chandler, Ariz.
How to Stand Out
Intel is looking for people who have consistently contributed to the success of their previous employer, Dickenson says. Candidates should be able to articulate the value they bring – their strengths. Their resumes should explain more than the jobs they've done, but their impact. They should be able to talk specifically about the scope and range of responsibility they've had, but also the results. "We put a lot of emphasis on behavioral skills," Dickenson tells us. "We want people who will bring their outside expertise and shape and influence our future." She continues: "Collaboration is very important. We also put a lot of emphasis on problem-solving skills. We're entering new markets, so we really want to infuse and build the internal expertise that we have with external hires."
Job Requirements
"We encourage people to really think about the match. If after they've read the job description, it's a 75 percent or better match, we encourage them to apply," Dickenson says. "Sometimes people apply for a lot of jobs, but they're not really qualified. That can leave a really bad impression with recruiters." Dickenson says candidates should not get too caught up in the job titles, but look more carefully at the critical skills. Titles at Intel, she explains, aren't necessarily like job titles at other companies.
Culture
Intel has a strong focus on having people build careers within the company. "Our culture is very much about learning and moving to different jobs, different organizations," Dickenson says. "We want candidates to ask questions about our culture, because it really is about a cultural fit. It's not just about the job they're looking at today or the compensation. We believe that a long-time cultural fit is the best way that we're going to have success and the employees are going to have success."
Advice for Experienced Professionals
"It's really knowing your value. It's knowing why you want to come to Intel," says Dickenson. "We're getting into new markets and we want applicants who really understand the different markets we're pushing into and how they're connected. That business acumen is always appreciated."
Advice for New Graduates
A graduate's resume should list their school and their GPA, but it should also describe their personal interests and groups in which they've participated. Intel encourages interns and new college graduates to network with people inside the company, including its groups on LinkedIn and Facebook, where they can ask questions of former interns who landed full-time jobs. "We want people to be upfront and honest about the skills they have and [the ones] they don't," Dickenson says. "Beyond the technical questions, we put a lot of emphasis on behavioral questions, so we encourage students to have sort of a library of successes or specific situations they can draw on in an interview so these behavioral attributes come across strongly."