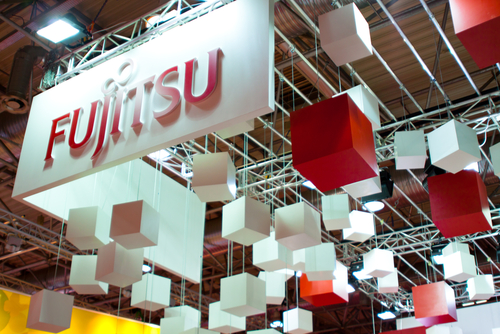 Fujitsu
is a leading global information and communication technology (ICT) company; its U.S.-based operation, Fujitsu America, Inc. (FAI), is one of more than 10 of its North American-based subsidiaries. Considering its mandate and the more than 165K employees worldwide, it's no surprise that approximately 85 percent of all Fujitsu employees work in some type of technology-related function.
Click here to find IT jobs.
Per James Meason, senior director of staffing for Fujitsu America, Inc., FAI is currently focused on filling a wide spectrum of IT and engineering roles, including positions for
architects
,
software developers
,
hardware engineers
,
SAP
&
Oracle specialists
,
networking specialists
,
field engineers
,
project managers
, and
IT operations professionals
.
Upload Your ResumeEmployers want candidates like you. Upload your resume. Show them you're awesome.
FAI works across a range of skill sets and platforms including
Windows
,
UNIX
/
Linux
, and mobile environments as well as the Oracle and SAP suites of products. Meason added that, "As a global organization, Fujitsu offers career opportunities working on most major platforms and related skill sets."
How to Interpret Job Postings
Focus on the requirements. Fujitsu favors transparency and clarity, and uses industry standard nomenclature to prevent any misunderstanding of a position's needs. When applying, Meason suggested keeping the application focused on professional information and avoiding overuse of personal details. "When submitting your application," he said, "I suggest an applicant refine their resume to reflect skills appropriate to the target role and establish clear alignment between personal skill sets and the job requirements." He also strongly recommended a cover letter, referring to one as "a valuable addition to the application."
The Interview Process
The company's typical interview process includes a mixture of phone, video and in-person conversations/meetings. Managers may employ a panel interview or a series of one-on-one sessions. Meason said candidates should expect to receive questions about functional capabilities as well as
behavioral-based scenario questions
. Being able to communicate effectively throughout the process is critically important. Meason stressed that, "An applicant should be prepared to describe why the position aligns with their career aspirations," and "should be prepared to deliver clear and concise responses to an interviewer's questions."
What Makes a Good Fit?
Highly motivated, ambitious technologists need apply. The FAI workforce is made up of diverse, talented professionals who share a common sense of drive. Meason also noted that the Fujitsu family of companies favors "responsible corporate citizens" who have the ability to work hard "while contributing positively to their communities."
See more Landing@ stories here.
Advice for Seasoned Professionals
Meason supplied a checklist for experienced applicants:
Regularly review the Fujitsu job opportunities.
Create an online profile at the same site.
Utilize online networking tools to connect with Fujitsu leadership.
Ensure your resume and cover letter are up to date and are easily modified.
Persistently apply for jobs that align well to your core skills, abilities and career aspirations. Each time, ensure the application clearly articulates your potential value to the organization.
Invest time in reviewing the many Fujitsu domestic and global websites, in order to gain an understanding of the numerous global opportunities.
Advice for Recent Graduates
Fujitsu has an active University Relations (UR) program with emphasis in regions where there are Fujitsu facilities, and it partners with most universities in those areas. Early career opportunities are listed on the Fujitsu job site, as well. Fujitsu also has a growing internship program through UR. Many of its interns have become full-time employees.
Related Articles
Image: Vira Mylyan-Monastyrska/Shutterstock.com