We've stirred up a controversy around the issue of whether Linux system admins
have a future or not
.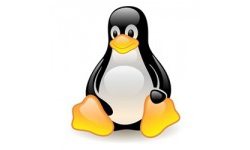 My opinion is the long-term opportunities are limited, so only the best will find positions. Others have pointed out that cloud services may reduce the need for systems people as companies move their operations out of their on-site data centers. Most of the U.S. is still struggling with high unemployment, the looming uncertainty of new taxes, ever-increasing gas prices, and as-yet-undetermined regulatory actions. Oddly, San Francisco and Silicon Valley seem to be doing just fine. I'm kind of scratching my head over that. A few weeks ago, a survey by the Linux Foundation and
Dice
reported
that demand for Linux talent
is rising and experienced Linux professionals are being aggressively recruited. Also, system admins, developers, and dev ops folks are rock stars. Well Gomer, that's interesting. Instead of spending your valuable time arguing about who's right, it might be more constructive to find out what's behind those survey results. Better yet, maybe we can find out what you should do to benefit from this demand. So, I'd like to hear from you. Share your Linux success story with me so I can use it in an upcoming article. Just drop me a note at
robreilly@earthlink.net
, and we'll get the conversation started. Regular employees, programmers, developers, consultants, contractors, managers, business owners and executives are all welcome. To break the ice, here are a few things we could talk about:
How did you find your most recent Linux job?
Is your salary what you expected?
What questions were you asked in your interview?
How many system admins are at your company, and what level of experience do they have?
What were the challenges you faced in finding your job?
Any Linux horror stories you'd like to share?
What recommendations do you have for people looking for a Linux job?
Now, of course, I have a couple of requests.
Don't tell me anything that you don't want printed.
Provide constructive tips and techniques that other readers can use.
Tell me about any unusual situations or quirky people you've met during your search, or what got you motivated.
So, there you go. Your opportunity has arrived to share your story, and possibly become semi-famous.