[caption id="attachment_134740" align="aligncenter" width="653"]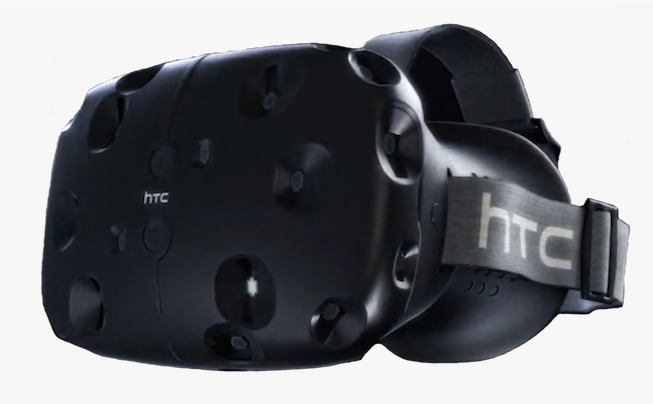 HTC Vive[/caption] Virtual reality (VR) may not have macOS support quite yet, but it's the axis of the PC gaming world. HTC, which is leading the way in this new arena, has
announced
a subscription service for VR titles on the Vive headset. Called Viveport, the service will cost $6.99 per month, essentially making it the Netflix of VR. Users can choose up to five titles per month to use with the subscription, and those apps can be held in perpetuity month-to-month. Launching April 5, HTC is gifting existing Vive owners with a free month of Viveport service. There will also be a $100 discount on Vive headsets to encourage more people to jump on the VR train. Viveport is launching with over 50 titles, and HTC promises it will continue to expand the library:
For developers, the subscription model represents an additional revenue channel and a way to reach broader audiences. Viveport Subscription is launching with more than 50 titles available including must-experience VR apps such as TheBlu, Richie's Plank Experience, Everest VR, Fantastic Contraption, Mars Odyssey and more.
Rikard Steiber, President of Viveport at HTC Vive, says there are over 1,600 Vive titles, and the platform adds roughly 30 new VR-ready apps each day. "The rapid growth of the app market is a win for VR overall yet it can present discoverability challenges that affect both customers and content creators," he wrote. "Introducing a subscription model to VR is a natural evolution of where this market is going, and as film, music and TV have proven it's becoming the preferred way customers want to explore and experience entertainment content." [caption id="attachment_139048" align="aligncenter" width="1000"]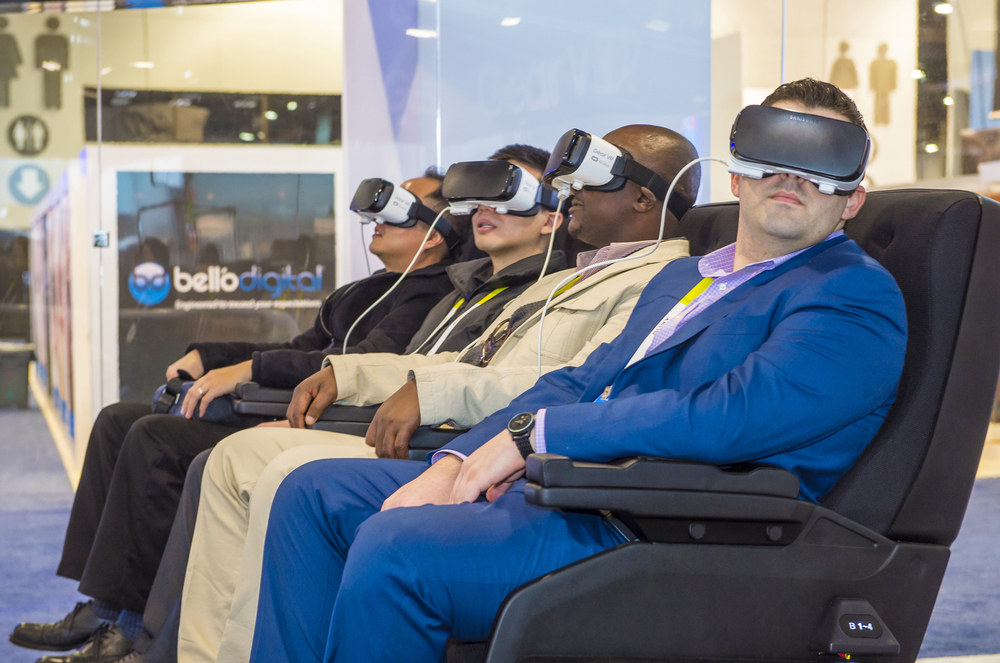 VR demo at CES[/caption]
Developers, VR and HTC Viveport
Selling a game in the Vive marketplace typically earns HTC a 30 percent cut. It's standard for sales, but subscriptions are a bit different. HTC's
language
surrounding Viveport monetization is a bit clumsy, but the high-level takeaway is that the company will take 40 percent off the top for Viveport. That leaves developers scrambling for the remaining 60 percent, roughly $4.20 each month. In an equal world, each of the five apps chosen for a Viveport subscription would get $0.84 per month. HTC further muddies the monetization water by
noting
the following in its
developer agreement
:
Your compensation for each such user will be determined as follows: You will be allocated Your proportionate share of the sales price HTC sets and collects from that user for that subscription bundle. Your proportionate share of that sales price will be pro-rated based on factors determined by HTC such as: the number of Products from the subscription bundle that were downloaded, launched, accessed, used, or experienced in that month by that user, and/or amount of time in that month a Product from the subscription bundle was used by that user in that month; all as reasonably determined by HTC. HTC's methodology to determine the proportionate share may vary among categories of Products in the subscription bundle.
The plain English version: developers may get more or less of that $0.84, depending on what type of app they publish to Viveport, and how often it's downloaded and used. Furthermore, HTC noted: "A 'Transaction Fee' will be charged and subtracted from Your proportionate share of the subscription bundle's sales price and the remainder will be remitted back to You less Your share of any applicable taxes, refunds, charge backs, currency charges, or other reasonable related expenses." Unfortunately, HTC doesn't provide guidance on its decision-making process for such things. It's a bit like
Setapp for macOS
. While Setapp monetization figures are a bit clearer, it still relies on usage and popularity to pay developers. The differentiator is that Viveport owners can choose to buy titles directly, where the standard 30 percent take kicks in. Any in-app purchase for Viveport titles will earn HTC a 40 percent cut. Like any platform of its kind, Viveport relies on strength in numbers. For users to get excited and paying $7 each month, the lineup has to be worth the spend. That's entirely subjective, but a truth nonetheless. HTC apparently has the inside track on PC-based VR, but Viveport has nothing to do with gaming, easily the dominant genre for the platform. (Previous reports suggest the Vive is
outselling the Oculus Rift 2-to-1
.) Currently reliant on Steam, HTC's ability to spin up and flesh out Viveport will be telling. Though it encourages developers to publish to both Steam and Viveport, HTC also suggests Viveport "is a unique yet complementary distribution platform to Steam with distinct experiential and monetization features and a broad portfolio of content ranging from fitness to fashion apps, news to nature experiences, and creativity to productivity tools." It also notes Viveport is "exclusively dedicated to immersive VR and 360 content," and "in respect to VR games, developers will continue to distribute independently through the Steam platform and submit gaming titles to Viveport for distribution in China only." The distilled messaging from HTC is that
platform
VR is ready to branch out from gaming and morph into lifestyle use. Whether or not users are ready to accept that is unknown. Google's
success with Cardboard
proves gaming isn't the only thing mobile VR is useful for, but how it translates to expensive VR rigs and dedicated headsets will be interesting.