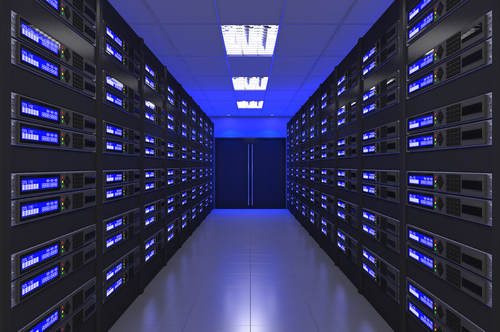 Amazon, Google, Microsoft, IBM, Oracle, and a host of smaller cloud-based startups all want to score the U.S. government's biggest IT contracts. Who wins these battles isn't dependent on the best feature sets or security tools—as often as not, it comes down to which side can deploy the most effective lawyers and Beltway advertising campaigns. IBM is certainly feeling the competitive heat lately. Amazon recently beat out Big Blue for a
CIA cloud contract worth roughly $600 million
, despite a lengthy legal battle that went all the way to the U.S. Court of Federal Claims. Microsoft and Google are aggressively pursuing deals with federal agencies to provide cloud-based apps and architecture. And Oracle is one of many tech companies called in to help the Feds with some of their most intractable IT issues,
including the bug-riddled Healthcare.gov Website
. But IBM did manage to get its new SmartCloud for Government a Provisional Authorization to Operate (P-ATO) from the Federal Risk and Authorization Management Program (FedRAMP) Joint Authorization Board (JAB), which gives the platform all the security authorizations it needs ahead of a 2014 deadline. The core software is three years old and helps power Federal Data Centers (FDC) in North Carolina and Colorado. In additional to strengthening its federal-focused cloud, IBM continues to push its Federal Cloud Innovation Center, which deploys researchers to help the government build and maintain clouds for various agencies; the company claims its focus is on open standards and common security protocols for cloud computing. But what does IBM ultimately have going for it in this arena? The company can claim decades-long relationships with a variety of IT agencies; and considering how relationships are everything in Washington, D.C., that's more than enough to give it an inside track on securing federal contracts. Related to that, it also has a reputation for coolheaded experience that many new entrants into the federal IT space simply lack. In addition, IBM has considerable resources and savvy. It can deploy massive advertising campaigns to rock competitors back on their heels. It's made a big show of embracing initiatives such as OpenStack, an open-source Infrastructure-as-a-Service (IaaS) platform originally developed by Rackspace as part of a joint effort with NASA. And it already boasts a massive portfolio of products ready to deploy with a few months' notice, while its newbie rivals often face something of a learning curve when it comes to adapting their products for government use. While that's all very impressive, it might not be enough. When it comes to providing infrastructure and services, IT firms such as Amazon and Google are showing they've become increasingly sophisticated; Amazon Web Services, for example, is constantly updated with new tools and storage options. IBM's looking at a federal-contracting future where the fighting's fiercer than ever—one where it may need its lawyers as much as its engineers.
Image: Tigger11th/Shutterstock.com