You may think your success will be driven primarily by your technical skills, but in today's world that's not always the case. That's been the experience of Brandon Gaylor, an
IT systems analyst
for a large manufacturing company and 10-year veteran of the industry. For the past three years, Brandon's spent much of his time building Web applications using
C#
and
ASP.NET MVC
. He dabbles in
JavaScript
,
HTML
and
jQuery
, as well. He's been at his current employer for eight years, focusing on development for the last three.
What would you say are your primary tech skills?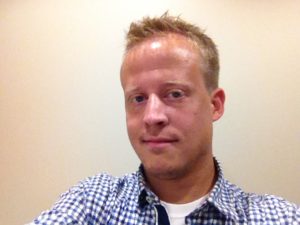 My technical specialty was certainly in the area of
client support
. However, I also had the opportunity to learn some PBX phone system administration, and these days I must support the applications we develop. Technical support has always been my strong suit, so it has allowed me to explore many areas and many technologies (back in the day, I worked for a bank that had an ATM running Windows 98). I am relatively new to professional
software development
, but those skills are getting the most exercise currently.
Do you think someone can get by on their tech skills alone nowadays?
No one will survive in the professional world on their technical skills alone. I may spend a lot of the day writing code, but I spend just as much of it solving customer incidents, and talking with the customer about business processes and colleagues about system integrations and other matters. It's important for the IT professional to have an understanding of the business's needs and wants, so communication skills are vital. After all, a developer shouldn't create a new software feature if the customer doesn't need it, or if it makes a business process twice as complicated. And some of the most desired skills within IT today aren't even technology-based subjects. I'm thinking of things like
ITIL
and
project management
.
Tell us about a time where your soft skills solved a problem for you.
In my first IT career opportunity, I became the second man in a two-man IT operation. My colleague was running himself ragged, so of course he had very little time to show me around or get me situated. He basically showed me where I could sit. There was a table, chair and a PC. If I recall correctly, the PC wasn't set up yet. I had to figure out the imaging system they used—It was Norton Ghost—and then people found out there was a second IT guy in the building. Every industry is going to have their unique pieces of software. A manufacturing environment is going to have 3-D modeling software and
CAD
/
CAM applications
. A bank is going to have loan origination software. A hospital is going to have HIPAA-compliant applications. You could be the best
Linux admin
in the world, but that isn't going to mean much when a banking application is crashing and needs to be reinstalled. Needless to say, I knew very little about the unique applications that this bank used on that very first day. But when people realized that the new IT technician would actually listen to them, research their problem and come back to them with the solution, they were pretty happy with that. I didn't need to have all the answers right then. It was enough for them to know that somebody was listening. And after I followed up with a solution, I had earned their trust.
A lot of people think they should be judged solely on their tech skills. Is that realistic?
It's no longer realistic to be judged solely on technical skills. This has been the trend for quite a while now, but with the consumerization of IT and the advent of such practices as BYOD (Bring Your Own Device), this concept has become crucial. Now, more than ever, the end user is driving change within the IT organization. They want easy-to-use applications created quickly, and they want to use them on every and any device they can think of. Sure,
mobile application development
skills are a hot commodity right now, but what good are they if you don't understand the business enough to create an app? It's IT's job to figure out a way to deliver, whether it be via purchasing an existing product, internal development or outsourcing. The IT department as a service integrator is a much more prevalent concept. IT has become its own business, and the end user sitting down the hall in Accounting is now our customer. And if IT can't deliver on time and within budget, that customer will just find somebody else who will. Technical skills alone won't get you there. In IT today, you have to be more agile. You must also possess a good deal of
business analysis
and customer service skills. The department that strives to understand the customer's business and can offer solutions to make their lives easier will be the department that sticks around. Technical knowledge is important, but it's just one of the many factors that will drive success in today's IT environment. The IT world is going through some radical changes currently, but there are definite opportunities to be had. Technical skills are still of vital importance, and that isn't going to change anytime soon. But those who recognize that we need to change
how
we work will have the best opportunities to succeed. The IT department has gotten used to making final decisions and holding all the keys and moving at the pace that best suits them. The customer now holds some of the power of decision-making, and can therefore access those keys. It's up to IT to respond appropriately. We can no longer wait to act, but must find a way to deliver solutions more quickly while performing the same level of due diligence.
If you'd like to share your thoughts on IT jobs and careers today, send us an email describing your interests. Write us at editor@dice.com, and put "Guests" in the subject line.
Related Stories
Image: Pressmaster/Shutterstock.com