For the third time in five years, Intel has failed to meet a New Mexico requirement that 60 percent of the new hires at its Rio Rancho plant be state residents.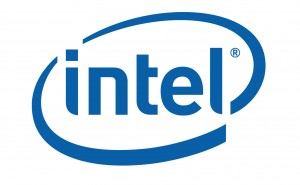 New Mexico set the requirement in 2004 when it approved a $16 billion revenue bond for Intel. In 2012, only 19 of the 74 employees (44 percent) the company hired were state residents. It also missed the benchmark in 2009 and 2011. For missing the quota, Intel must pay $100,000 toward state career training programs.
In a meeting with Sandoval County commissioners last week, Liz Shipley, Intel's Government Affairs Manager in the state, cited difficulty in attracting candidates with master's or doctoral degrees in science and engineering. "It's not just in New Mexico," she said. "We're seeing a shortage throughout the country."
In 2011, Intel Online Services COO Renee James, who's now the company's President, created a furor in Oregon by saying few of the 1,000 workers hired at its new D1X research and development plant would be state residents. Lamenting Oregon's low ranking (49th in the nation) in college enrollment, she said the state was not producing the workers Intel needed.
Intel is building big new plants in Oregon and Arizona, with New Mexico residents pondering when the Rio Rancho plant will land an upgrade. It's been retooled five times since the 1980s. However, it produces 32-nanometer chips, making it several cycles behind Oregon's D1X Module 1, which is set to produce 14nm chips on 300mm wafers. The roughly 1.1 million-square-foot D1X Module 2 under construction in Oregon will produce 450mm wafers, rather than the standard 300mm wafers.
"The next node is 10 nanometer, and no decision has been made yet about where that will be," Kirby Jefferson, who became Intel's Rio Rancho Site Manager in May, told the Albuquerque Journal. Indeed, the decision could be a year away, he said. At the moment, Intel's website does not list any open positions in engineering or IT at Rio Rancho.
Intel is retooling to adapt to the decline in PC sales with forays into contract manufacturing and server chips for wireless base stations.
With 3,300 employees, Intel is the largest industrial employer in New Mexico. The state has also pitched in to help the company create what was then the third-fastest supercomputer in the world (currently ranked No. 32), the Xeon-powered supercomputer "Encanto" at the Rio Rancho campus.