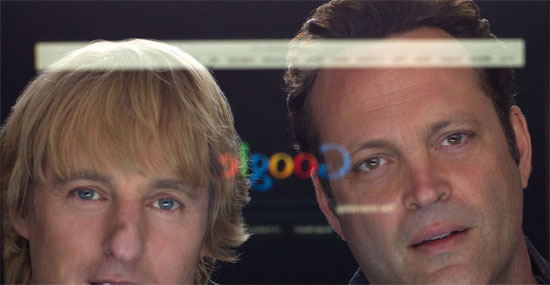 Interview Questions?! The Weirder, the Better.
To celebrate the movie
The Internship
-- and of course, tech careers -- we're asking you to submit your interview questions – challenging, weird, funny, we want to hear them. We'll be hosting a Google Hangout on Nov. 4 with a recruiter, a startup expert, and a
Dice
career expert who will talk through some of the best submissions. 10 randomly selected winners will receive an Internship Blu-ray Combo Pack and a $50 Amazon gift card. Here's how to enter:
Think of a challenging, weird or funny interview question.
Enter the interview question in the comments section of this post before 11:59 on Nov. 3.
Be sure to use your real name and email so we can contact you if you're chosen.
Read other comments.
Laugh.
Repeat 4-6.
Mark your calendar for 12:30 PM ET/9:30 AM PT Nov. 4 to watch the Hangout.
Yes, in case you were wondering: This contest is subject to certain terms and conditions. Please
read about them here
.