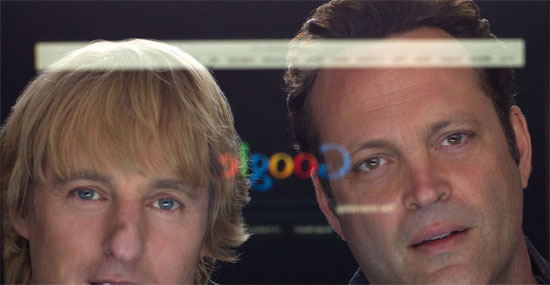 Have you entered our interview question contest?
Remember that on Monday, we're hosting a Google Hangout where a panel of career experts will answer your interview questions. It's all to celebrate the movie
The Internship
(and, of course, tech careers). Do you have an interview question you'd like an answer for? Whether they're challenging, weird, funny or whatever, we want to hear them. And by sending one in, you're entered in our interview question contest. You can watch our hangout live right here on Dice News on
Monday, Nov. 4, starting at 12:30 ET/9:30 PT.
Just go to
insights.dice.com/internship
. Our panel includes:
John Sumser (moderator) - HR Industry Analyst and Author
Jeremy Langhans - Tech Recruiting Expert
Dawn Rasmussen - Career Expert
Justin Hall - Startup Expert
If you haven't submitted a question, there's still time. Remember if you do: Ten randomly selected winners will receive an Internship Blu-ray Combo Pack and a $50 Amazon gift card. Here's how to enter:
Think of a challenging, weird or funny interview question.
Enter the interview question in the comments section of this post before 11:59 on Nov. 3.
Be sure to use your real name and email so we can contact you if you're chosen.
Read other comments.
Laugh.
Repeat 4-6.
Mark your calendar for 12:30 PM ET/9:30 AM PT Nov. 4 to watch the Hangout.
Yes, in case you were wondering: This contest is subject to certain terms and conditions. Please
read about them here
.