[caption id="attachment_143484" align="aligncenter" width="2184"]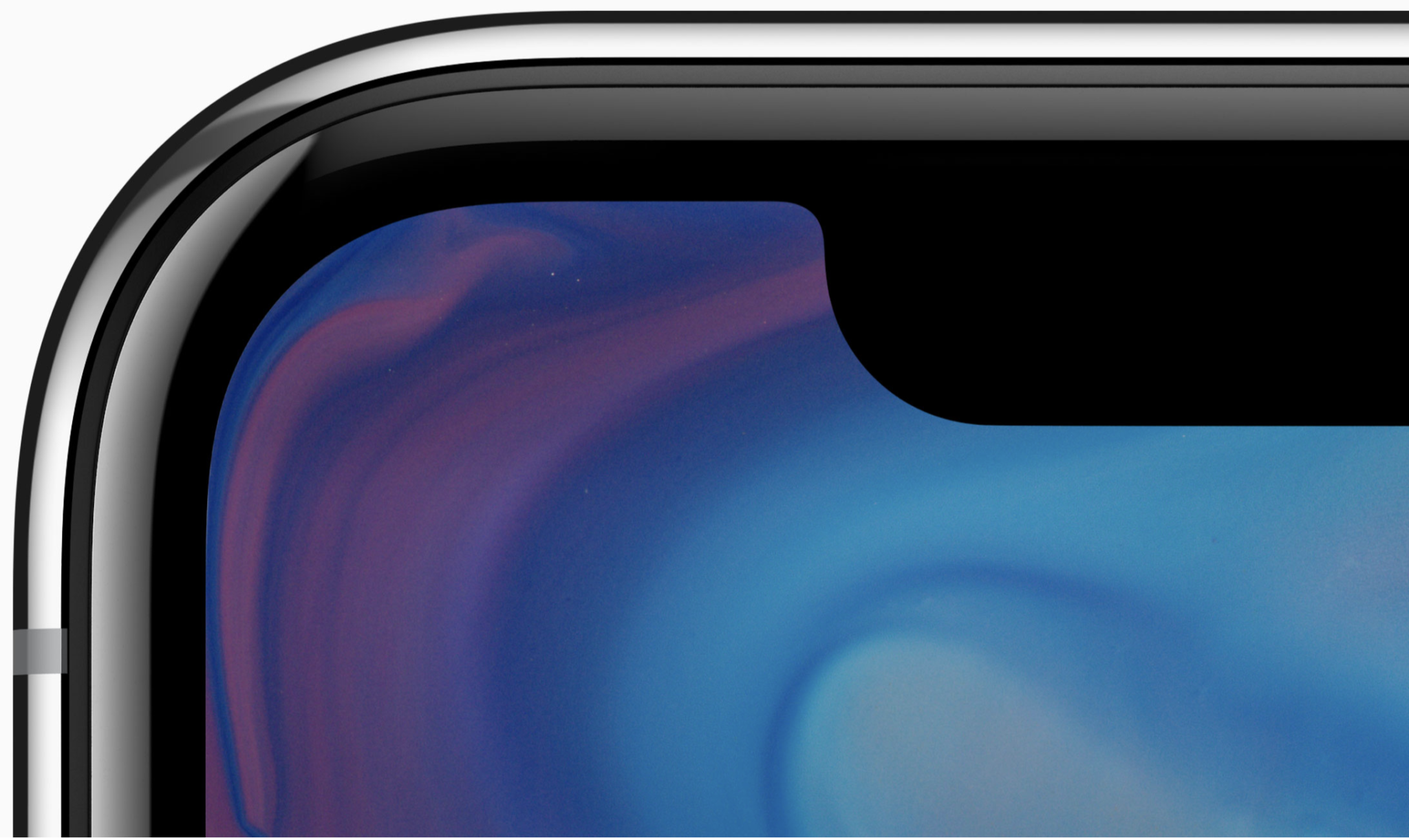 iPhone X Curved Screen and Notch[/caption] It's
official
: Apple's new top-end smartphone is the iPhone X (pronounced "ten," if you're wondering), and it's exactly as leaked ahead of its launch event. There are still some interesting features we didn't hear about beforehand, though. Let's start with the specs:
5.65 x 2.79 inches tall; 0.3 inches thick
5.8-inch Super Retina OLED display
2436 x 1125 pixels, 458 ppi
P3 color support, True Tone display, 3D Touch
A11 Bionic SoC, 64-bit, Neural engine, embedded M11 coprocessor
dual 12 megapixel rear cameras
TrueDepth front camera, 7 megapixels
Apple also ditched the Home button of past iPhones for something called Face ID. A small notch on the display houses several sensors and the new TrueDepth camera, which scans your face when you look at the display and unlocks the phone (essentially replicating Touch ID's functionality). In sum, Face ID seems like a feature that may wholly replace Touch ID at some point; you can even use it to authenticate Apple Pay purchases. [caption id="attachment_143485" align="aligncenter" width="846"]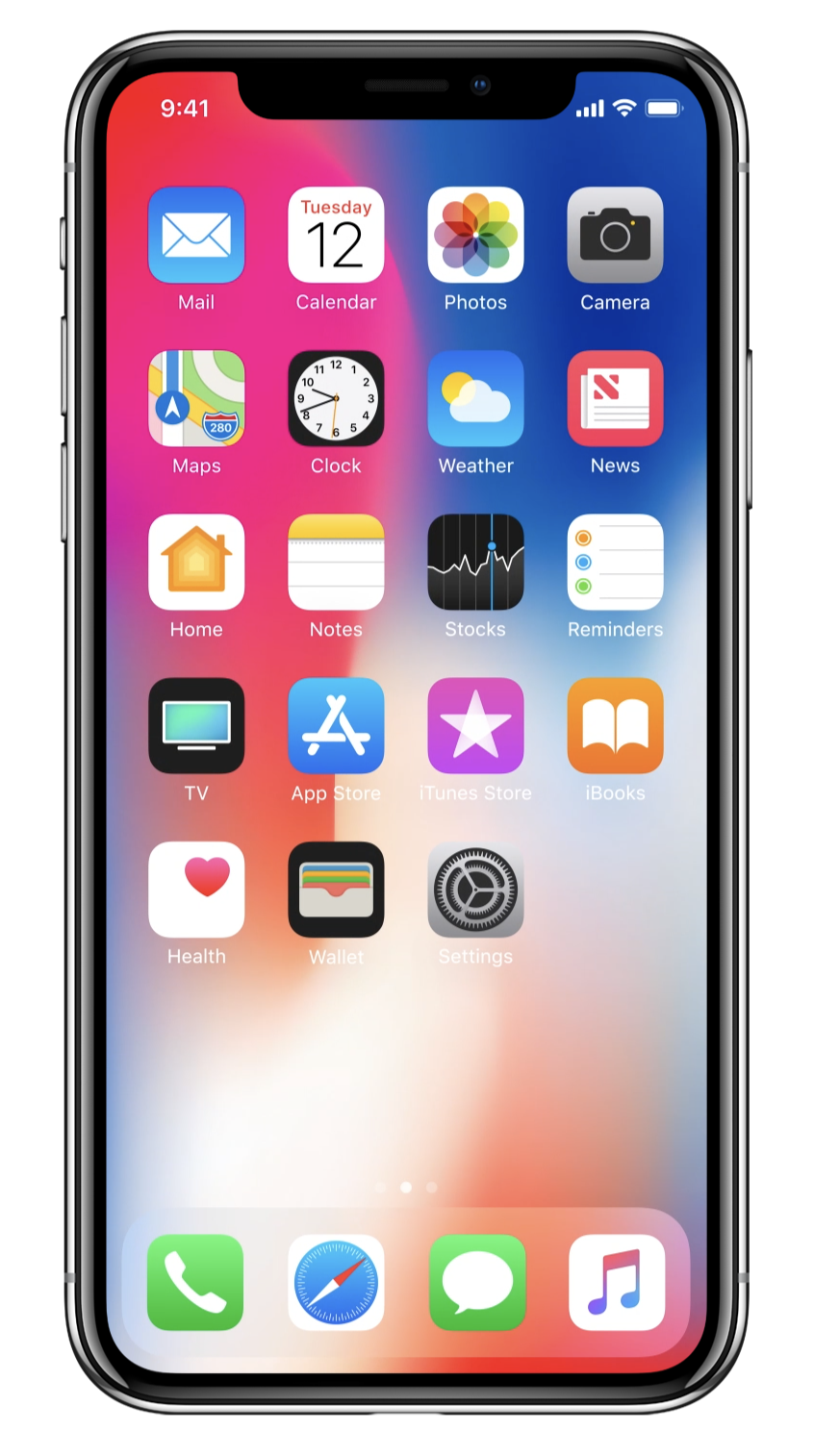 iPhone X[/caption] After unlocking the phone with a simple glance, you can swipe up from the bottom of the screen to launch into your home screen or last-used app. Apple says Touch ID had a 50,000:1 hack-error ratio, meaning only one in about 50,000 people could open your device without going through the trouble of duplicating your fingerprint. Face ID reportedly has an error ratio of 1,000,000:1, making it virtually impossible to crack. The technology relies on a symphony of infrared camera, flood illuminator, proximity sensor, ambient light sensor, the aforementioned TrueDepth camera, and a dot projector. The sensors, illuminator and projector all work in tandem to notice a face, then send out hundreds of thousands of "dots" to analyze it. The device knows it's you, even if you are wearing glasses or grow a beard; thanks to all those points of reference, Apple claims the platform is virtually un-hackable. The "Super Retina" screen is AMOLED, more or less, but stretched edge-to-edge and top to bottom. There is no interruption beyond the front-facing notch for the sensors. Apple says this design was always their goal for a smartphone. It supports HDR video and pictures, True Tone (i.e., dims and adjusts screen color temperature to be easier on the eyes) and the P3 color gamut. (All told, it's the best display Apple has ever used in a phone.) The iPhone X's rear is glass, which allows for wireless charging. The cameras have also shifted, and sit adjacent to where we find them on the current iPhones. Apple offered no reasoning for the change, but both rear cameras now have optical image stabilization, which may have driven the design. An oleophobic coating will resist fingerprints. [caption id="attachment_143486" align="aligncenter" width="2680"]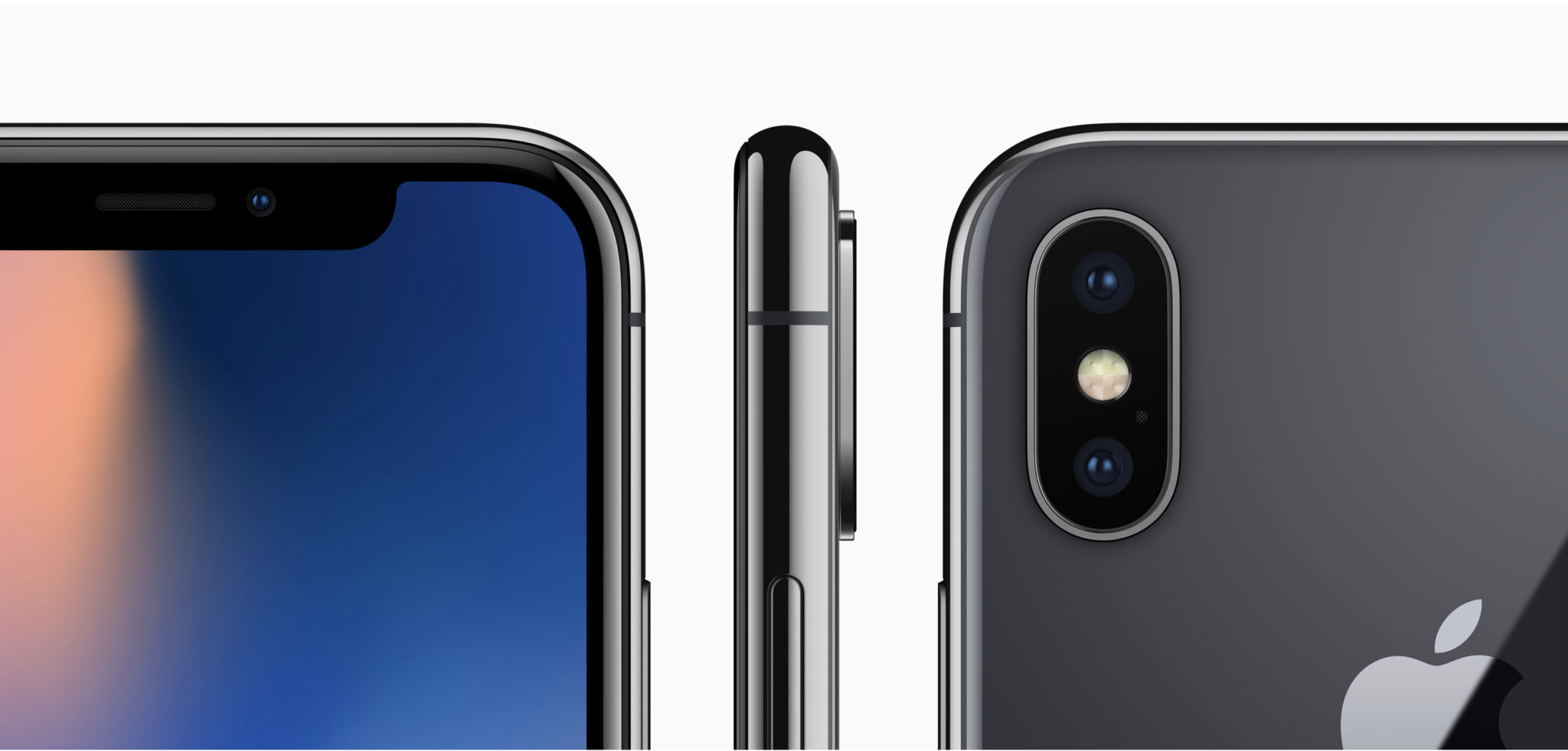 iPhone X Camera[/caption] Around the edge of the device is surgical-grade stainless steel, likely the same as Apple uses on the Apple Watch. A "special Apple-designed alloy," it is "both durable and more pure." The company notes the band and rear of the Space Gray finish used "a process called physical vapor deposition to precisely match the color of the stainless steel band to that of the glass." Well then. Unfortunately, the phone is still not waterproof. Apple still claims it "resists" water, splashes and dust, but offers no IP-rating. Like most iPhones, Apple continues to double-down on the display and camera for the X. It's also added front-facing Portrait mode, and some new lighting schemes to make the feature even better. Aside from the screen, many of the features in the iPhone X are available in the new iPhone 8 (same SoC, and the underlying iOS 11 operating system is identical). That effectively makes Face ID the differentiator, which is indeed unique. Siri is also still voice-operated, but can be launched via the power button on the iPhone X's side (it's also how you launch into Apple Pay). If that sounds exactly like the Apple Watch mechanism, you're not alone in that thinking. If you're excited about this one, it won't come cheap, or quick. The iPhone X starts at $999 for a 64GB model, and scales up to $1,149 for the 256GB variant. Apple claims it's a phone that will dictate the next ten years of smartphone development, but today's pricing is not for the faint of heart.