The rise in digital banking and mobile payments means
security engineers
,
software developers
,
systems analysts
,
digital designers
,
mobile engineers
and
IT project managers
should see an increasing number of opportunities. Though banks and mobile payments processors are hiring, the bulk of these positions are likely to come at IT vendors who are working for large and midsized banks. At the same time, a growing number of banking IT functions, especially ones that require quick ramp ups, are being outsourced.
From the Branch to Mobile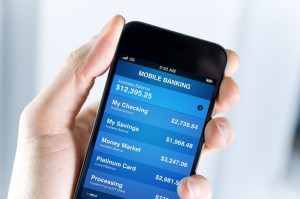 What's motivating the hiring? Banks see customers shifting their activities from brick and mortar locations to online and mobile options. During 2014, bank IT spending is expected to grow sizably, with a large chunk going to mobile banking. Specifically, IT spending among U.S. and Canadian banks is projected to rise 4.5 percent, to $59.5 billion, according to research and advisory firm Celent. It reports that the growth is primarily related to retail banking as firms focus on "the monetization of digital channels, enhancements to the user experience, and omnichannel sales and service endeavors." Outside of the usual players in banking, one place for IT professionals to look is at the new breed of virtual only banks such as GoBank, Moven and Simple. GoBank and Moven aren't yet actively advertising positions, but Portland., Ore.-based Simple is in the process of hiring an
android engineer
,
backend engineer
,
data visualization engineer
,
iOS engineer
,
operations engineer
and
security engineer
.
Financial Tech Vendors Hiring
According to Victor P. Gaines II, vice president of talent acquisition at tech vendor Fiserv, the best chance for opportunities exists at firms like his. Fiserv, based in Brookfield, Wisc., is hiring and Gaines says the additions are related to the company's "aggressive investments in mobile banking innovation." "Most of our jobs in this space right now are in software development," he says. "We're also hiring expert talent to consult with customers in need of our solutions, and implementation teams."
Newer Entrants
If you're looking for opportunities, there's a universe of other companies to check out.
American Express
has a mobile wallet offering with its subsidiary Serve. Square also entered the mobile wallet space in October when it launched Square Cash. Mobile phone companies are also likely to hire in their push into financial services.
T-Mobile
, for example, entered the mobile banking space in January. Experts with near field communications expertise are in demand for mobile wallet players like ISIS, a joint venture created by
AT&T
, T-Mobile and
Verizon
. ISIS is currently advertising for an
IT security analyst
,
software technical writer
,
enterprise architect
and
retail integration architect
.