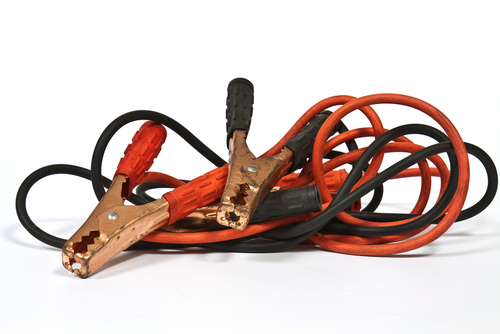 It's a brand new year, and by all indications the economy's doing pretty well, which means that a lot of people will begin looking for a new, possibly better job. If you're one of those job seekers, here are some tips for jump-starting your search:
Polish That Resume
Whether you last updated your resume last month or five years ago, it's worth taking another scan through before you send it to potential employers. Make sure to
include strong verbs
in your descriptions,
eliminate redundant or clichéd terms
,
proofread and copy edit for clarity
, and tailor the content
so that it highlights your most relevant skills
. Be sure to
include
a
matching cover letter
, too.
Update Your Image
Give your public face a scrub: Update your social media profiles to reflect your latest position and notable skills (swapping in a new portrait never hurts, either). Also, make sure that you
vigorously scrub anything from your public-facing profiles
that you wouldn't want an employer to see; for example, your brave attempt to chug three beers at once.
Set Some Goals
Consider making a New Year's resolution to learn some complementary technical skills to your current set, especially if you're thinking of changing jobs or industries.
Research What Your Skills Will Earn You
The annual Dice Salary Survey
offers insight into the average tech salaries for a number of skills in various metropolitan areas; you can also check out the Bureau of Labor Statistics'
Occupational Outlook Handbook
, as well as its
website
, for salary data. The National Association of Colleges and Employers offers a
handy job-seeker calculator
that provides customized median salary results. As you research salaries, you'll also want to question whether you want to work for a large, well-established firm or a feisty startup. While the former offers stability and (often) perks, the latter dangles the
tantalizing possibility of equity and riches
down the road—provided the whole bootstrapped endeavor doesn't simply implode.
Consider More Certifications
There are a lot of certifications out there, and not all of them will prove useful to your career; some will result in a healthy pay bump, but others hold less sway with employers. Before going down
the road to certification
, ask yourself: Do you have time to complete the coursework? Is the certification showing up on job postings you've scanned? What are the benefits (salary, professional advancement) to earning the particular certification? If the answers to any of these questions don't meet your satisfaction, perhaps reconsider whether the time and effort to earn a new certification is worth it.
Boost Your Professional Network
Forging connections with other professionals remains a key way of expanding your prospects, but it's also something that a lot of people hate to do. For those who dislike schmoozing, a few tricks can see you through:
Remember to smile, which will project confidence and attract people to you.
Prepare standard-issue questions in advance ("How long have you worked in the industry," is always a good one).
Get ready to explain what you do, because people at professional meetups will certainly ask.
Set a goal, whether it's to meet one new person or a dozen. Make sure to stick with it.
(
If you're an introvert
, use social media to reach out to strangers, and rehearse a series of questions and responses before meeting in person—that could help ease some of the jitters associated with meeting new people.)
Prepare for Hostile Job Interviews
As you quest for a new position, you might find yourself confronted by a job interviewer who's clearly having a bad day. Fortunately, there are
ways to tackle this scenario
: Mentally prepare for the possibility of a hostile interview beforehand, project confidence, and prepare to ask questions about the position, to shift the conversation onto a better track. (There's also a time to politely walk away, if the interviewer doesn't seem to want to engage on a professional level.)
Research Before You Negotiate
Once the job offer comes, don't negotiate in a vacuum: Do your research to find a compensation range proper for someone with your skills and background. With the economy on the upswing and employers generally paying more for tech talent, you could draw pretty good compensation.
Upload Your ResumeEmployers want candidates like you. Upload your resume. Show them you're awesome.
Related Articles
Image: kocetolliev/Shutterstock.com