Knoxville, Tenn.-based startup WeScore.com is paying student interns $22 an hour -- three times the national minimum wage of $7.25 per hour.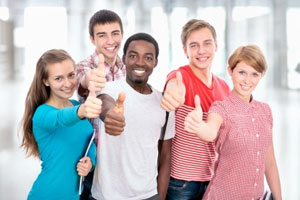 The company, which plans to launch in early 2014, is developing a service to evaluate financial instruments for middle-class consumers through unbiased information. "We certainly could have gone the route that so many companies do and offer 'experience' rather than fair compensation for student labor," CEO Jacqueline J. Stanfill said in a statement. "But it would have been hypocritical for us to be launching a site dedicated to helping the middle class while taking advantage of middle class students." The company's posts
for fall internships
, published by the University of Tennessee-Knoxville, are targeted to design students who will be "involved in the day-to-day business development and marketing efforts." The company says it has already hired two former interns as full-time project managers. Dice News has contacted the company to determine whether there will be IT internships as well. WeScore's wages, however, wouldn't rank among the
top-paying IT internships
, according to figures from Glassdoor. It ranked the top-paying IT internships from Cisco at No. 20, paying $3,930 per month, up to No. 1 VMWare, at $6,536 per month. Money isn't everything, though.
Rankings by the website Vault look at five factors
: quality of life, compensation and benefits, interview process, career development and full-time employment prospects. It puts Capital One at No. 1, though the company didn't disclose pay to Forbes, saying only that it's "very competitive."