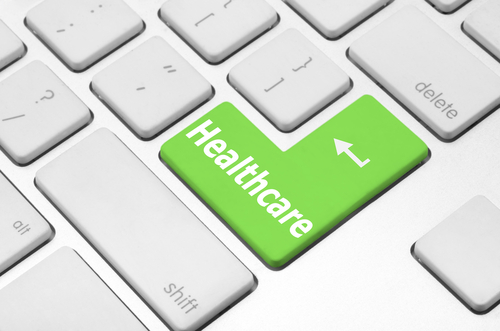 J2 Interactive
is an award-winning software development and IT consulting firm specializing in customized solutions for hospitals, labs, research institutions and health-information exchanges. Headquartered in Charlestown, Mass., and with an office in Windsor, U.K., most of the company's employees telecommute. As a result, the company recruits nationwide (it currently boasts 75 staffers, 72 of whom work in the IT space).
Click here to find healthcare IT jobs.
Lou LaRocca, president and chief executive officer, said the company is always looking for seasoned
healthcare IT consultants
with expertise in
systems integration
,
application development
, and especially
health-information exchange
. "We do most of our work on the InterSystems technology platform (
Caché
,
Ensemble
, and
HealthShare
)," he said. "So experience with those technologies is a huge plus. However, any candidate with a strong background in healthcare integration and health information exchange can be successful here."
How to Interpret Its Job Postings and Application Process
If you don't understand the buzzwords associated with healthcare IT, e.g.,
HL7
,
CCD
,
IHE
, HIE, etc., do not apply. Also, J2 Interactive strongly discourages people from calling to ask if their resume has been received. "It's a waste of time," opined LaRocca "and it comes across as desperate. Not coincidentally, the best candidates simply don't do it."
Upload Your ResumeEmployers want candidates like you. Upload your resume. Show them you're awesome.
The Interview Process
LaRocca noted that the company's interview process is "laid back." While managers try to gauge the candidate's abilities and experience (which they'll have an idea about, thanks to a resume and cover letter), they're also trying to get a sense of the person. "We figure that the first impression you make on a client is going to be pretty similar to the first impression you're making on the interview" he said. "So just show up and be yourself."
What Makes a Good Fit?
J2 Interactive employees are a team of telecommuters who put their customers first. It's critical that candidates are able to effectively interact online or via phone, with both fellow team members and customers. LaRocca said self-motivated, fast learners who can climb learning curves aggressively and won't need their hands held while doing so will fit in. "The work is fast paced and the projects are challenging," he said, "and we insist on maintaining a work environment free of political nonsense and other barriers to getting the job done for our clients." Experienced telecommuters will be able to get on track rapidly; but for those who find this style of work new, success often hinges on having a proper home office environment with limited distractions. If you can't live without daily in-person interaction with your colleagues, you'll struggle mightily. Finally, talented people who show they are ready to take on responsibility of any kind—whether it's technical, project leadership, or client relationship management—can create their own significant, professional opportunity. Per LaRocca, management is not afraid to let people step up and take charge when they prove they're able.
See more Landing@ stories here.
Advice for Experienced Professionals
LaRocca said that the best way for seasoned pros to impress is with a strong resume and cover letter. "Take the time to write something, don't just throw a resume over the wall," he stressed. "We routinely disqualify candidates when their resumes are poorly written, or formatted, or when it's clear they aren't putting much effort into their written communications."
Advice for New Graduates
Unfortunately, the company doesn't hire new graduates. Qualified candidates must be able to come in and be productive on day one. New grads won't have the experience required for any open positions and, just as important, the nature of telecommuting isn't conducive to the kind of structure necessary to teach people the ins and outs of this industry.
Related Articles
Image: Alexander Mak/Shutterstock.com