Dismal financial results
have spurred Acer to bring in a new CEO and announce plans to lay off 7 percent of its workers, or about 550 people.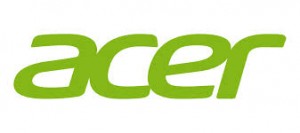 CEO J.T. Wang resigned, taking the blame for the Taiwanese company's $445 million loss in the third quarter, results far worse than analysts had expected. President Jim Wong will take over from Wang in January. "After the chairman's resignation …we would not be surprised to see the company make more senior management changes … to give the company a new direction with a new strategy," said Kirk Yang, a
Barclay's
managing director of tech hardware research, in a research note. Acer's board of directors created an advisory committee to provide direction for the company's future. Founder and board member Stan Shih is expected to become
more influential
, according to The Wall Street Journal. He's been more open to a merger or takeover than Wang. Sales of laptops make up the majority of Acer's business, but global laptop sales fell 9.5 percent in the third quarter, according to research firm IDC. The company said it expects a
further 10 percent decline in shipments
of its notebooks, tablets and Chromebooks in the fourth quarter. The company said that the shakeup will result in the introduction of more competitive PCs, tablets and smartphones.