Personal computer maker
Lenovo has cut a "small number" of workers
at its U.S. headquarters in Morrisville, N.C., though it's not being more specific than that.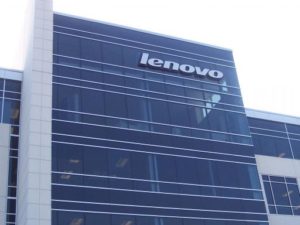 "The staffing reductions are limited to roles that are no longer required as we rebalance our skills, function by function, department by department… It's a small-enough number that we will not be announcing or reporting it," spokesman Ray Gorman told the Triangle Business Journal. The cuts reportedly are part of the
realignment announced in May
to adjust to market shifts and to continue to invest in what it calls its "PC Plus strategy." The strategy revolves around the notion that
mobile devices will complement PCs
, not replace them entirely. In an interview with McKinsey & Co., Lenovo CEO Yang Yuanqing said the company has been planning for years for the decline of PCs. Indeed
global PC shipments in the second quarter fell
about 11 percent year-over-year. Lenovo, the market leader, saw growth decline by 1.4 percent. Despite the layoffs, the company will continue to invest in North Carolina and new skills there, Gorman said. A year ago, Lenovo announced plans to set up a manufacturing line near Greensboro, N.C. It also had expressed an
interest in acquiring struggling BlackBerry
.
Rumors in China
had predicted the company would slash its work force by 5,200 employees in September, but the company denied that.