Chip-maker
Micron Technology plans to cut 1,500 jobs
– less than 5 percent of its global workforce -- as it continues efforts to cut costs and improve efficiency.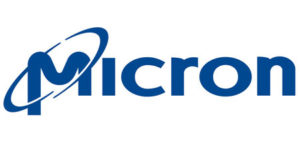 The last U.S. maker of dynamic random access memory, or DRAM, has reported a net loss in five of the past 10 fiscal years. Last month it completed the $2 billion purchase of Japan's Elpida Memory, though it says that company's 5,000 jobs will not be affected. Micron isn't saying how many U.S. jobs will be eliminated. However, Dave Petso, of Petso Financial Consultants, told the Idaho Statesman that he
expects cuts at the company's Boise headquarters to be heavy
. Micron just completed an 111,000-square-foot research-and-development complex there, where it employs 5,600 workers. "Over the years as Micron has grown, we have not always been diligent in identifying areas that are not optimized to deliver value to our core business," wrote Rick Bunch, Micron's Vice President of Backend Operations, in a letter to employees of the company's chip packaging and quality-testing operations. "While we are competitive in some areas, in others our cost structure limits our ability to compete in key markets." In addition to DRAM, Micron manufactures NAND Flash and NOR Flash memory. Its semiconductors are used in consumer, networking, automotive, industrial, embedded and mobile products. And complementing its strength in DRAM, Elpida was strong in mobile DRAM. "The Elpida deal looks like the steal of the century," Mark Newman, an analyst with Sanford C. Bernstein, said in a research note Monday. The
Elpida purchase also gives Micron plenty of production capacity
, signaling to investors that it might be able to reduce spending there, The Wall Street Journal reports. Wall Street likes the moves. Micron shares closed at $14.97 Tuesday, their highest rate since November 2006.