Microsoft
plans to expand its data center operations in Quincy, Wash., with construction on the new center expected to begin in the spring of 2014, according to the
Columbia Basin Herald
. The first phase of the expansion is plotted for completion by early 2015 and will create about 100 full-time jobs, as well as a number of indirect jobs, according to the company.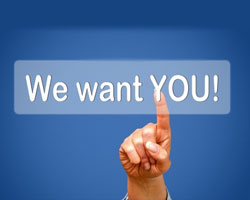 "As demand grows for our online and cloud services, Microsoft is anticipating growth in its cloud infrastructure and we are continuously exploring new potential datacenter locations and investing in space to bring these services to our customers," a Microsoft spokesperson said. Microsoft already has a data center in Quincy. Port of Quincy Commissioner Curt Morris told the paper that Microsoft is currently in the process of purchasing 200 acres of land from the port for about $11 million. The sale is likely to close in January. "In total, we're selling the whole 200 acres. Sixty acres we previously owned, the other 140-some acres we're buying it from a private party and we'll sell that to Microsoft," Morris said. The new parcel is in the vicinity of the 75 acres Microsoft already owns, he added.
The Seattle Times
is reporting that the new data center will be three times the size of its current one, acting as the largest server farm in Quincy. Microsoft's current data center is already the size of 10 football fields, according to the paper.
Data Center Demand
Quincy is one of two locations where the Redmond giant is expanding its data center operations. Earlier this year, reports surfaced that Microsoft was also considering a $66 million
addition to its Cheyenne, Wyoming, data center location
and the company, meanwhile, announced
expansion plans for its Boydton, Va., data center facility
. In addition to Quincy, Cheyenne and Boydton, Microsoft also operates data centers in Des Moines, Iowa, San Antonio, Texas, and Chicago, Illinois.