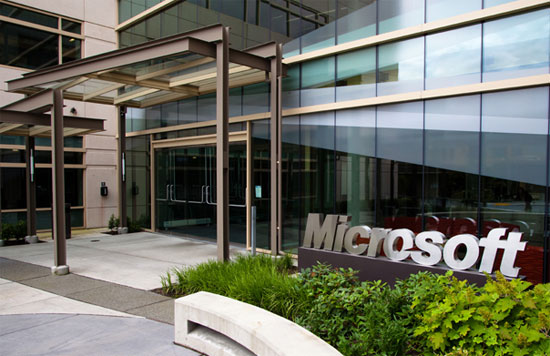 Even before CEO Steve Ballmer
released his manifesto
detailing the organizational changes he planned for
Microsoft
, a number of employees were getting ready to bolt. "In the last month, when rumors were starting to surface about a potential reorg, we received about 100 to 200 unsolicited calls, emails and resumes from people who worked there," says Lincoln Stalnaker, director of technology recruiting and sales for staffing firm Seattle Search Group. "Usually, we receive about 20 contacts a month." Such a dynamic could make Microsoft's need to staff the company with thousands of new employees even more pressing as its existing workforce gets skittish. Many of the Redmond giant's workers who are contacting Seattle Search Group have come from the company's software area, says Stalnaker. The potential drain stands in stark contrast to 2009, when the recruiter had great difficulty enticing Microsoft's professionals to even consider leaving. Back then, Stalnaker recalls, they weren't sending out unsolicited resumes, nor entertaining thoughts of jumping ship when contacted. "The No. 1 reason they say they want to leave is because it's a huge, slow moving company and it's hard to get a product, service or anything out the door," Stalnaker says. "People are bored and burned out and sick of the process. They're looking for smaller and more agile companies." Interestingly, only 10 percent of possible defectors are looking for a bigger title at a smaller company. In most cases, they want to land in a position that will bring them greater job satisfaction via the ability to take a larger role and make a larger contribution -- even if it means taking a smaller paycheck.
Microsoft Re-Mix
Microsoft is looking to instill some agile mojo into its operations with the reorg. According to Ballmer's memo, reposted on All About Microsoft:
Improving our performance has three big dimensions: focusing the whole company on a single strategy, improving our capability in all disciplines and engineering/technology areas, and working together with more collaboration and agility around our common goals.
The "One Strategy, One Microsoft" game plan calls for organizing the company around functions, as opposed to divisions. For example, the engineering function will have four areas – operating system, apps, cloud and devices. Areas like cloud infrastructure, mail and identity will be consolidated into these groups.
Challenges Ahead
Today, retention is a particularly thorny issue in the tech sector because it has an unemployment rate far below the national average. In other words, it's easier to job hop. Couple in the retention challenges that can come with a reorg, and a company may have go to great lengths to retain its key players. Everything from compensation to perks to balance and the approach of managers may be on the table. Chason Hecht, president of New York-based employee retention advisory firm Retensa, says he expects Microsoft's defection rate to come in at less than 7 percent of its overall workforce. Last year, Microsoft had 94,290 employees. "After a layoff is announced, you usually see 7 percent of the workforce leave voluntarily within six months after the announcement," Hecht explains. "My guess is it will be less than that with Microsoft's restructuring because they didn't announce layoffs." That said, Hecht believes most people know to expect some downsizing as a result of the restructuring. One of the moves Microsoft can take is to frequently communicate its plans and be as transparent as possible. "While uncertainty will exist, you define the unknowns," Hecht says, adding, "You say, 'here is what we know, here is what we don't know, and here is when we will give you an update.'"