Just this week, yet another consumer cloud storage provider,
MiMedia
, launched a new cloud-hosting plan that offers free 7 GB storage (presumably as a carrot to lure users into eventually signing up for their paid plans). Their next level up is a 250 GB option that costs $10 per month or $99 per year. They also have 500 GB and 1 TB plans.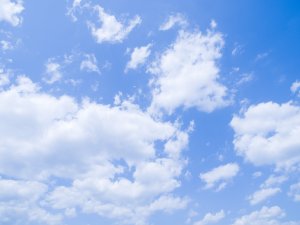 MiMedia joins the likes of
Mozy
,
Carbonite
,
SugarSync
,
Dropbox
,
Amazon
and
Backblaze
in offering backup/syncing plans that places a copy of your computer's data into the cloud (i.e. on a server(s) somewhere on the Internet). Although I'm a bit surprised to see yet another entrant into an already crowded field, particularly one that starts off with a free plan, MiMedia includes some attractive features only found scattered across its competitors. First, they seem to be copying what Amazon has done with its Cloud Drive solution by allowing users to stream multimedia directly from their cloud-based backup. Another nice feature that I've only seen in offerings for larger enterprises is they will send you a portable USB drive for your initial backup, which you then physically mail back to them for a faster start. I imagine that other service providers will soon follow their lead and offer this compelling option as well. The last feature is one seen typically with more sync-oriented services -- file and folder sharing over the Internet with friends and family. The business question is whether or not enough users will take them up on this offer to make their business model work. Despite the constant dropping of storage prices, unlimited storage for fixed prices is obviously not always a viable business model. For example, Mozy had to drop their unlimited $5/month storage plan although, strangely, Backblaze continues to offer an unlimited $5 backup plan of their own. Another looming question for consumers is security. For example, I played it safe and wanted all of my files encrypted so I chose Backblaze, which allows you to create your own passphrase for encrypting every single one of your files. Gradually, more people will understand that data encryption will be a necessity as the lines between local and cloud storage are blurred. Storage is quickly becoming a commodity, as we've seen with the steep drop in prices over the years. It remains to be seen if this cloud backup/syncing market will coalesce around a handful of providers or remain fragmented. As a consumer I, for one, am thrilled to see this level of competition and innovation. Long live the Cloud!