[caption id="attachment_138225" align="aligncenter" width="1795"]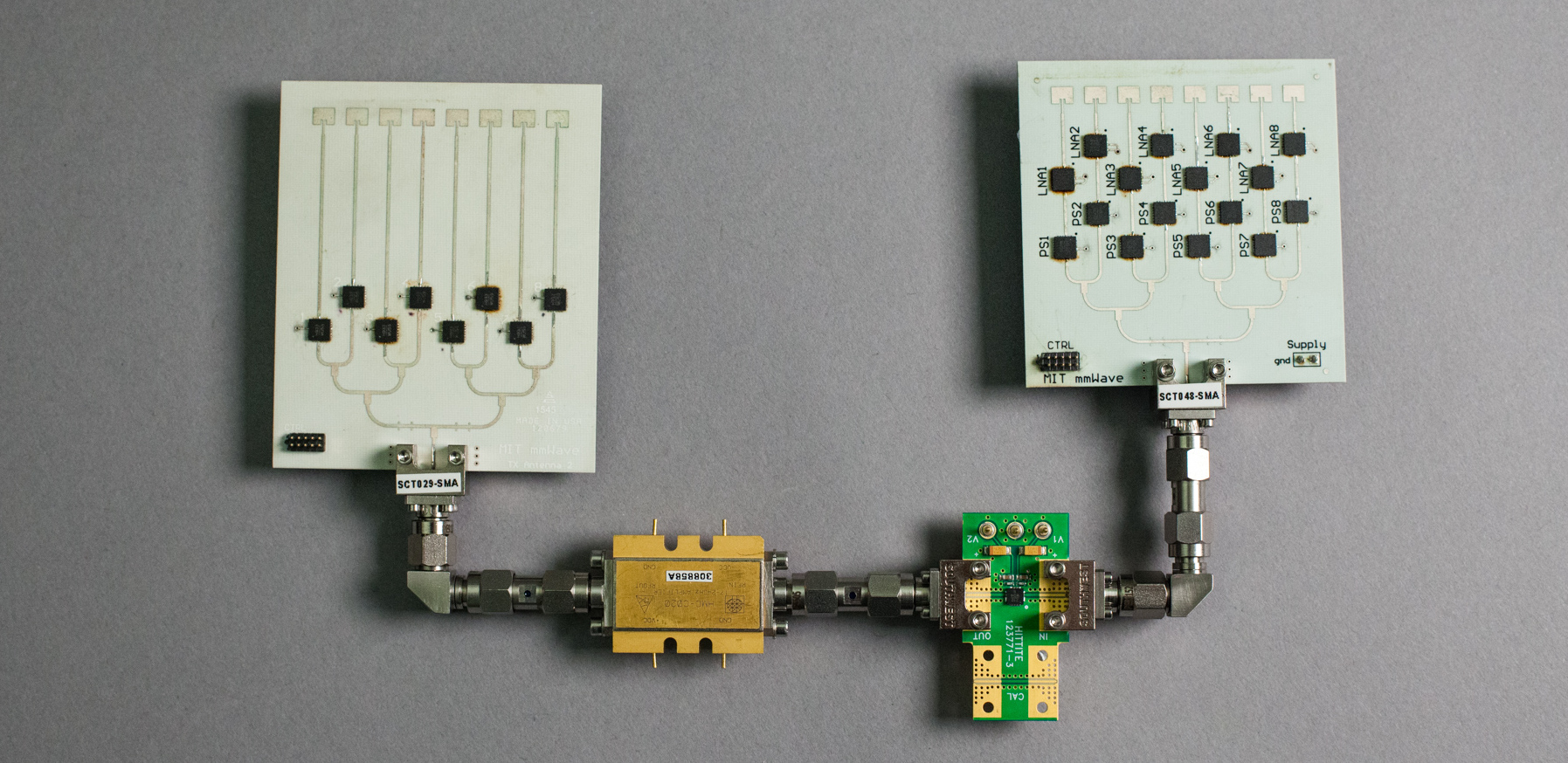 MIT CSAIL MoVR for wireless VR[/caption] Virtual reality (VR) is fantastic fun for many people, but there is a lot of technical debt involved in getting a proper setup running. In addition to needing a fairly robust PC in order to run VR systems such as Oculus Rift, you have wires tethering you to that computer. MIT's CSAIL unit may have solved the latter problem, though. Dubbed MoVR,
the system
lets your VR headset communicate wirelessly with a computer. It's also designed to work with any VR headset, since it's a self-contained chipset. CSAIL tested the unit with an HTC Vive. "It's very exciting to get a step closer to being able to deliver a high-resolution, wireless-VR experience," said MIT professor Dina Katabi, whose research group has developed the technology. "The ability to use a cordless headset really deepens the immersive experience of virtual reality and opens up a range of other applications." MoVR works via millimeter wave radio, or mmWaves. It's the same technology Google is interested in for non-linear line-of-sight WiFi signals. The company
holds a patent
for such technology, but it's believed to have given up on Fiber, which would have employed it in a commercial context. CSAIL's application requires line-of-sight, which keeps the signal strong. Using a programmable mirror, MoVR detects the signal's origin and direction. It then reconfigures that signal to the headset to keep your directional movement and spacial awareness intact. MIT has reportedly narrowed its margin of error to two degrees. "With a traditional mirror, light reflects off the mirror at the same angle as it arrives," Abari said. "But with MoVR, angles can be specifically programmed so that the mirror receives the signal from the mmWave transmitter and reflects it towards the headset, regardless of its actual direction." The system also uses two directional antennae (seen above) that are "less than half the size of a credit card." Those antennae use "phased arrays" to focus a signal and narrow the beams for millisecond transmission times.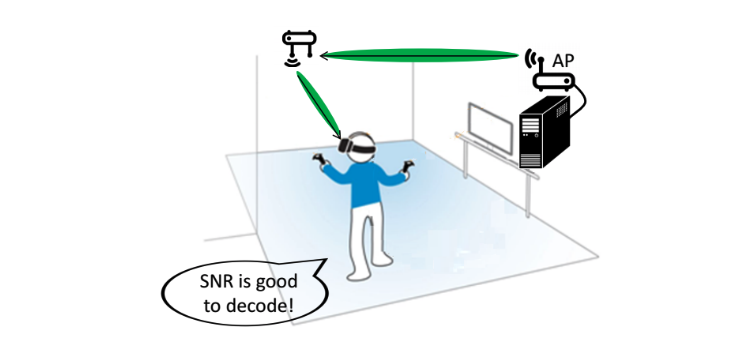 While you could use MoVR with a single antennae, CSAIL designed it to be used in rooms with multiple receivers. Because it requires line-of-sight, putting a hand up or turning your head could interrupt your experience. Instead, strategically placing receivers in a room lets you play wirelessly, uninterrupted for as long as you like. It's still a project inside of CSAIL, so it's not something you can buy for a VR headset just yet. But as wireless VR technology goes, this sure seems like a winning proposition. It's plug-and-play for any headset, and requires no additional support from developers.