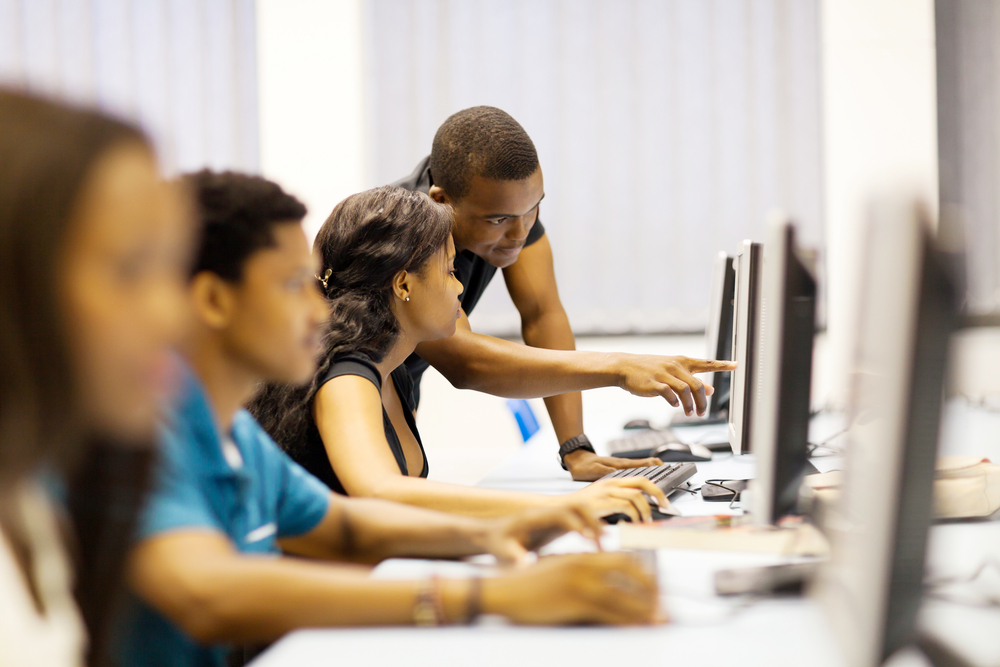 Possessing technical knowledge and skills can open the door to a variety of challenging and rewarding careers. So if you're tired of writing code and find yourself daydreaming about a career outside the tech industry, here are some outside-the-box options for your next move:
Technology Educator
Education managers (the exact job titles may vary, depending on the company) use their technical knowledge to spearhead user training and develop manuals and guides. Typical employers for this sort of role include software and cloud-services companies. Education managers can evolve into user-experience specialists, product designers, and other roles, suggested Laurence Bradford, who interfaces with engineers as a product educator for ed-tech startup Teachable. The growth in tech-education careers is creating abundant opportunities to design online and instructor-led courses, videos and lab materials for kids, teens, and even your fellow tech professionals. In that context, you'll not only utilize your knowledge of web technologies, programming, application development or IT infrastructure, but you'll also have the opportunity to further your career by interfacing with other tech pros and subject matter experts as well as vendors and external clients. You may even have an opportunity to write some code if you're creating materials for programming classes.
Special Agent
If you're intrigued by the world of espionage and crime-fighting, why not use your technical skills to combat cybercrime, economic espionage or white collar crime by becoming an
FBI special agent
? Or you could become a
technical intelligence officer
(TIO) with the CIA, assigned to research, analysis, operations or development. Both agencies are actively recruiting and hiring experienced tech pros for these careers.
Quantitative Analyst
If you're a bright, money-motivated pro with exceptional skills, consider becoming a quantitative analyst or "quant," suggested Jeremy Schifeling, CEO of Break Into Tech and author of
"The Ultimate Guide to Non-Technical Tech Jobs."
Quants (who can earn as much as $500,000 a year) have been called the rocket scientists of Wall Street because they leverage advanced math, computer and analytical skills to support quantitative research, build and implement financial models, and visualize data. They typically work alongside traders in investment banks, hedge funds or trading firms, but you can also find them at commercial banks, insurance companies, and financial software and data firms.
Computer Forensic Specialist
Computer forensics specialists aid law enforcement and prepare evidence for trial by retrieving, gathering and analyzing digital evidence from personal devices and computers. You can look for opportunities with local law enforcement or elevate your game by taking a
job with the Department of Homeland Security
or the FBI's
Computer Analysis and Response Team (CART)
.
Digital Librarian
Sometimes called a digital projects librarian, these pros are responsible for the development, implementation and management of technology projects and digital initiatives within a major library setting. As part of this career track, they may also integrate and manage various software platforms, web-based tools and cataloging services.
MOM
Manufacturing operations management, also known as MOM, is a natural career fit for tech pros because "manufacturing is essentially one giant math problem," Schifeling said. Since MOMs are responsible for improving performance, productivity and efficiency through the implementation of effective methods, teams, strategies and technology, being logical in a code-based way gives experienced tech pros an edge in operations.
BizOps
If you're a business-savvy tech pro who would like to move into upper management, shifting into business operations and strategy can give you the visibility and strategic skills to succeed. In tech firms, BizOps teams help craft strategies for new products, crunch numbers, monetize users, plan expansion and essentially ensure that a new product or project is a financially worthwhile venture.
Tech Entrepreneur
If you're good at programming and possess the
traits and skills
of a successful entrepreneur, think big by developing a product or service, writing a business plan and soliciting funding from outside investors. After all, entrepreneurship comes with a lot of great challenges and rewards. Why not put your coding skills to work by building your own company? Bonus: you can help start the careers of other technologists by employing them.