Further proof that security continues to be a critical skill came late last week when Cisco announced three new security certifications. The bottom line: "Cisco appears convinced that the demand for security workers will exceed the supply, both now and in the coming years."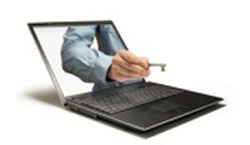 These specialist certifications cover a narrower range of topics than some of Cisco's broader security certifications and point toward today's most important security skills.
Cisco IOS Security Specialist: Covers knowledge and skills required to secure networks using Cisco IOS Security features embedded in the company's routers and switches, as well as the widely deployed Cisco security appliances. Cisco Firewall Security Specialist: Focuses on skills needed to design, implement, and maintain Cisco security appliance solutions using Cisco ASA adaptive security appliance and zone-based firewall solutions. Cisco VPN Security Specialist: For security professionals who can configure, maintain, troubleshoot, and support various VPN solutions using Cisco IOS Software and ASA adaptive security appliance.
As one analyst put it:
It's a microeconomics 101 issue: demand exceeds supply, which drives up how much security engineers are paid. That means turnover as more security engineers go for new higher-paying jobs. And it creates an opportunity to learn security and get dragged along into job opportunities and higher pay.
-- Don Willmott