[caption id="attachment_6224" align="aligncenter" width="500"]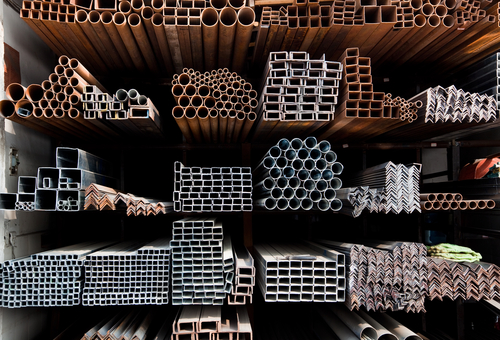 The Internet is just a series of tubes, right?[/caption] Verisign has announced a new six-year deal to operate the ".com" registry for the Internet Corporation for Assigned Names and Numbers (ICANN)—with one important caveat: price hikes will be essentially blocked for the length of the agreement. According to the new agreement, Verisign's current pricing of $7.85 per dot-com domain name registration will be left in place for the whole of the six-year term, i.e., through Nov. 30, 2018. In addition, Verisign will no longer have the right to impose four price increases of up to 7 percent over the term, as it previously did. But the block on price hikes may also be a bit of a red herring, because Verisign also won a concession to entirely remove pricing restrictions, as well. And Verisign executives said during a conference call that the new agreement does not block them from raising dot-net domain prices by 10 percent on an annual basis. The .net agreement will be renewed in 2017. Verisign, naturally, was pleased. "This is an important event that provides certainty and sets a clear direction for the company," Jim Bidzos, executive chairman, president and chief executive officer for Verisign, wrote in a statement. "This certainty, combined with our strong portfolio of assets, which includes broad DNS expertise, a combined total of more than 200 unique patents and patent applications in the U.S., the world's most reliable registry, and over $1.4 billion in cash, positions us well to participate in the growing global market for Internet registry and infrastructure services." The agreement between ICANN and Verisign was approved by the U.S. Department of Commerce, a perpetual thorn in the side of anyone who's ever wanted the Internet to be subject to international oversight, and not just one agency from a certain government. ICANN operates in California as a not-for-profit corporation under a charter granted by the U.S. Department of Commerce, and Commerce does have oversight over some of ICANN's operations. Verisign, for its part, is the authoritative registry operator for both the ".com" and ."net" domains, long considered to be the most important top-level domains on the Internet. There are over 105 million registered dot-com names, according to Verisign executives. (Their influence, however, may be mitigated over time by ICANN's decision to open up "generic" top-level domains, which range from the existing, porn-oriented ".XXX" TLD to ".hotel," ".book," ".halal", and even ".sucks," according to
a list of objections
recently published by ICANN. The new round of domains is expected by 2013.) Commerce's role in the matter stems from a 2003 service that Verisign launched, called Site Finder, which redirected Web surfers whenever they attempted to visit a non-existent domain within .com or .net. ICANN sued, claiming that Verisign had overstepped its bounds. The two sides settled, extending Verisign's control over .com through 2012. In 2006, however,
a new agreement
between Verisign and ICANN required Verisign to obtain written approval from Commerce before raising prices. That agreement is also known as Amendment 30 to
Verisign's Cooperative Agreement
with the U.S. government.
A Loophole? Sure Looks Like It
But the prohibition on price hikes could also be short-lived. According to Friday's agreement (known as
Amendment 32
), Verisign has the right to petition Commerce to raise prices, which the agency must approve in the public interest. Price hikes may also be approved in the event of new Consensus Policy or "extraordinary expenses related to security or stability threats." In that case, Verisign would submit a petition to Commerce to raise prices to cover those expenses. Verisign has the right to seek to eliminate pricing restrictions altogether, leaving market forces to decide the matter. The company needs to show that "market conditions no longer warrant such restrictions," according to the new agreement, and can do so beginning Dec. 1. At that point, Commerce will have 90 days to decide whether or not it will remove the restrictions altogether. And the new generic TLDs may be the company's best weapon in that regard. "Verisign shall be deemed to have made such a showing upon demonstrating that competition from other top level domains, use of alternative Internet navigation techniques (including search engines, browsers and URL shorteners, among others), reduced demand for domain names, or other factors are sufficient to constrain Verisign's pricing of Registry Services at the current Maximum Price," reads the amendment. It's "certainly possible" that Verisign's .com domain will not have market power over the course of the agreement, Jim Bidzos, president and chief executive of Verisign, said during a conference call with Wall Street analysts. The current price restrictions were the result of a market study around 2006, when Verisign was found to have market power. The could change by 2014 or 2015, Bidzos said, adding that the generic TLD environment will be "much, much larger" by the end of 2014: "We think that those developments alone could change the equation, could result in a situation where Verisign could be found not to have, quote, market power, and if that's the case, there is no justifications to have any price restraints whatsoever on dot-com." Since the generic TLDs cost $185,000 just to apply for, it's unlikely the generic TLD route will be feasible for many. Wall Street analysts expressed their disappointment that pricing increases were not written into the contract. Verisign hasn't indicated that it will try to eliminate the pricing restrictions altogether, but it certainly seems to be headed in that direction. If that happens, look for Commerce to be the field for a new battle over the direction of the Internet.
Image: rodho/Shutterstock.com