[caption id="attachment_144382" align="aligncenter" width="1000"]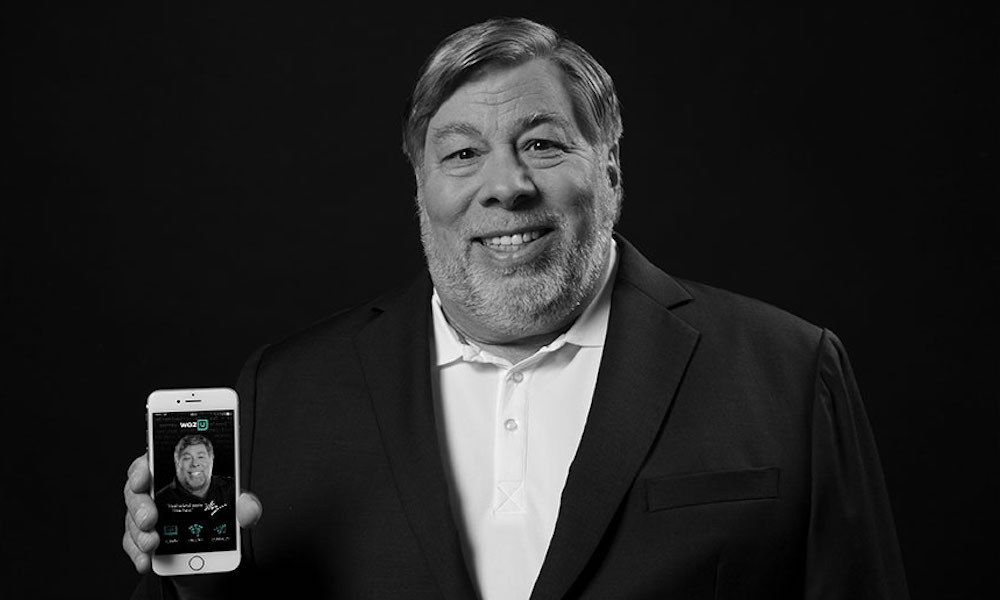 Steve Wozniak's new Woz U platform begs a lot of questions.[/caption] Steve Wozniak is a hero to many. As one of Apple's co-founders (and readily available talking head), he's cemented himself as a bastion of grounded thinking and unbiased opinion in tech. But his newest venture, Woz U, might end up a rare misfire.
Launched
last week, Woz U is a
massive online open course
(MOOC) program. It's presented in the same vein as Udacity, Treehouse and other online education providers in that it allows students to watch videos and pace themselves through their courses. It promises to be better than a bootcamp, and position its students for work in entry-level roles as soon as they've completed a course. Woz U has two courses for students: "software developer" and "computer support specialist." The former's title is misleading; it's a "full-stack" web developer course, which tours you through front- and back-end frameworks and languages as well as cloud disciplines. The latter "will prepare you to provide technical assistance, support and give advice to computer users by troubleshooting software and hardware problems." Yes, it's literally a course for help-desk staffers. Online-only and video-based, the Woz U programs offer (in its words) "the fastest, most direct path to tech-based careers that are most in demand by business and government." It's a nearly impossible claim to prove, especially when the titles of the curriculum paint with such broad strokes. Had 'software developer' been titled appropriately – something like 'web developer' – it would be easier to identify how in-demand it really is. Our only barometer for verifying that claim is historical data. Within tech, almost all disciplines trend upward over time, so that's not much help in predicting which specific professions will prove "most" valuable in coming years. Dice's
Salary Survey
shows languages such as Ruby and Java (found in these programs) have negative or negligible change year-over-year, suggesting demand isn't widespread and white-hot for either one.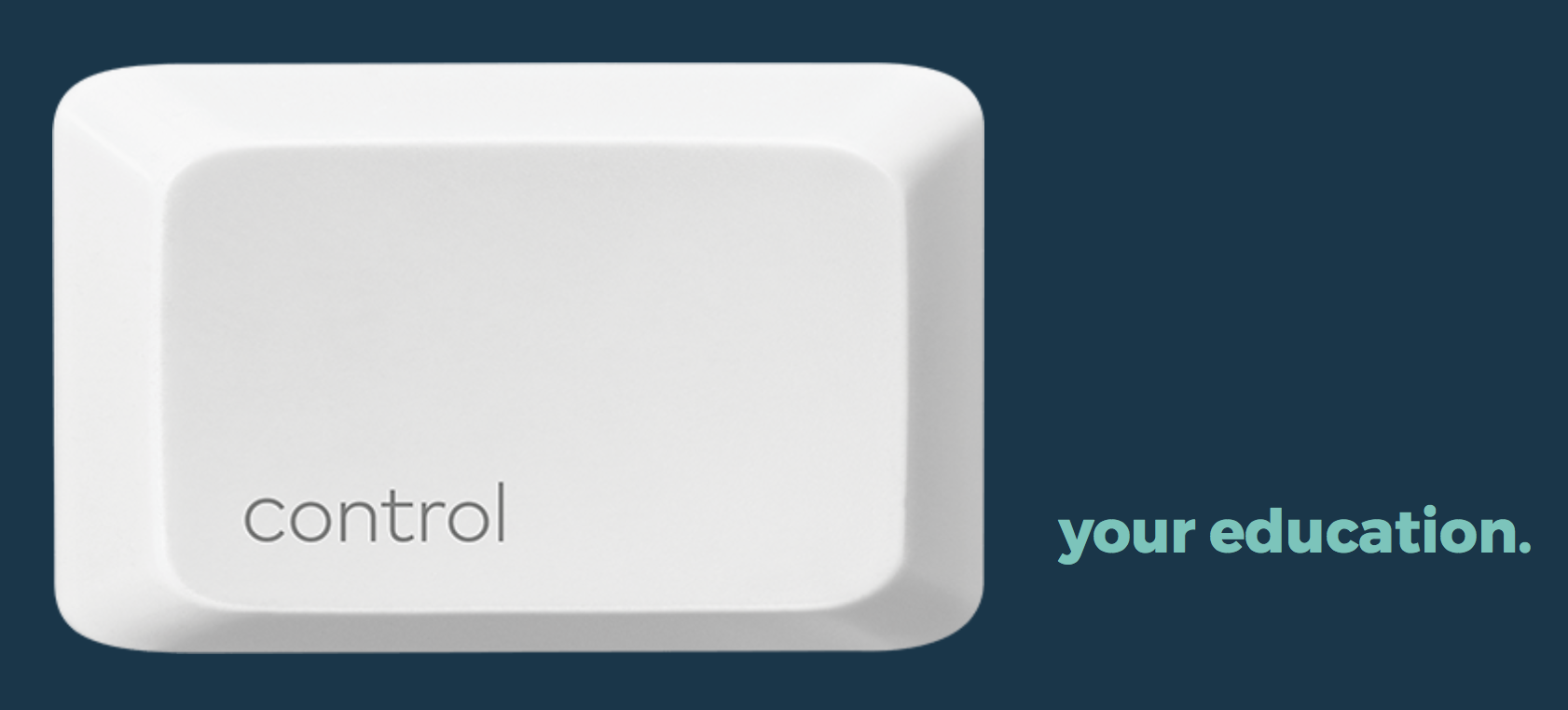 Woz U: Holes & Head-Scratchers
Whereas Udacity and others kick you out the door with a degree in-hand, Woz U offers nothing. Though it "provides a personalized approach to coding and tech education designed to get you through the curriculum faster so that you can get into the workforce quicker, and start changing the world," there's little you'll have to show for it. Here's what you
do
get:
Practical skills and work habits to start a successful career in tech.
Comprehensive career services, including building a résumé, interview training, and help identifying relevant positions in related fields.
Access to create a virtual profile on a digital employment networking platform, named Woz U Connect.
That's it. Upon completion, there's no degree or certificate to speak of (so far as we can tell). An ad hoc networking tool is nice (Udacity has something similar), but the inability to point to something official noting your completion of a test is curious. It's
unclear what effect
a certificate has on potential employment, but it would be
something
you could offer on a résumé. Woz U is also "part of" the
Southern Careers Institute
, which hosts its own "
Software Developer
" course. Its 33-week curriculum takes you through – you guessed it – a lot of web technologies. It even dispenses badges for completing coursework on particular skills, a feature Treehouse also offers for those who successfully finish videos. Exeter Education is likewise a Woz U partner. Specifically, Woz U's site says it's "led by" Exeter Education. While it doesn't link to Exeter, it
seems to be
referencing an adult education vocational and GED education resource. It's also unclear what "led by" means; the early curriculum seems to be pinched from SCI, so Exeter may just be steering the school's monetization and future partnerships. The school's "About" page buries its partnership program at the bottom, but says it "has established partnerships with traditional universities, businesses, government and non-profits" without naming any specifically on that page. The new school is coming after everyone, too. It plans to offer K-12 "career pathways," a branch for enterprise customers who want to re-educate their forces, an "Academy" that sounds an awful lot like a proper four-year college, and a sort of talent incubator dubbed "Accelerator." Perhaps the oddest omission is cost. Woz U doesn't outright say what students will pay to navigate its courses. [caption id="attachment_144384" align="aligncenter" width="650"]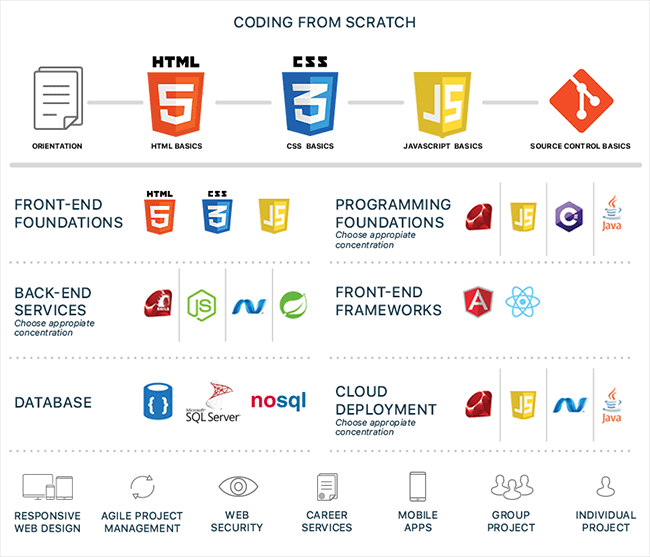 Woz U Curriculum[/caption]
Swing & Miss?
It's hard to say what will come of Woz U. At this early stage, it doesn't offer a degree or certificate of completion, and it's partnered with some characters that make us wince in the
wake of ITT's fold-up (and the broader implications of for-profit schooling).
The New York Times
took a hard look at SCI and found it fared worse than most "two-year schools of any type." We should note this accounts for other programs such as "medical billing" and general cosmetology coursework, but it's not a promising sign for a school that seems to be using Woz U as a faux-front for its existing software platform. Woz U surfaces more questions than answers. Save for the panache of Steve Wozniak offering his name to a promising new endeavor, there's nothing that makes it stand apart from its competition. Questionable partnerships and an opaque cost structure don't do it any favors, but hey –
it has an app.