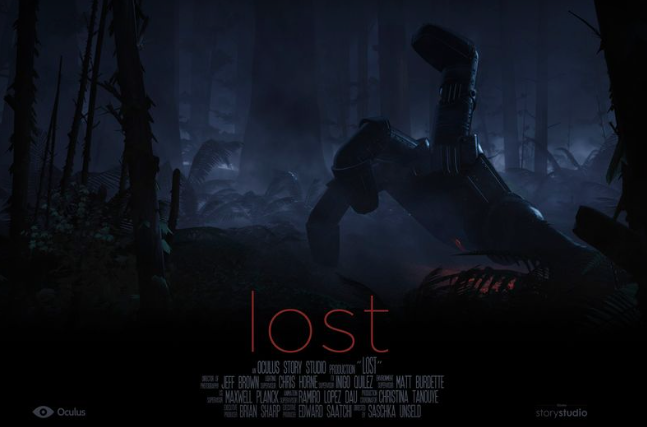 For years, developers and early adopters have talked at length about Oculus Rift's ability to immerse users in virtual-world games
and even business applications
. Now Oculus VR, the Facebook subsidiary that builds the Oculus Rift headset, is working on yet another angle: VR movies. The idea certainly makes sense, especially as virtual worlds become more realistic. The new Oculus Story Studio has already produced a five-minute film, "Lost," directed by Pixar veteran Saschka Unseld. Story Studio must not only demonstrate that virtual reality is a viable format for film, but that aspiring filmmakers have the tools and procedures necessary to actually create new works.
To find virtual-reality jobs, click here.
Unseld told The Verge
that, whereas traditional films are "a dictatorship of the director," who controls everything from the pacing to the shot setups, VR films need to accept that the viewer can look (and potentially move) anywhere at any time: "There's things that can be more interactive, things that are less interactive. There's things that are more exploratory, there's things that are more linear." In that sense, a VR movie sounds more like a video game than something you'd catch at your local theater on a Friday night. Time will tell whether developers and filmmakers actually embrace the format, or whether virtual reality will remain the realm of gamers and app-builders.
Upload Your ResumeEmployers want candidates like you. Upload your resume. Show them you're awesome.
Related Articles
Image: Oculus VR