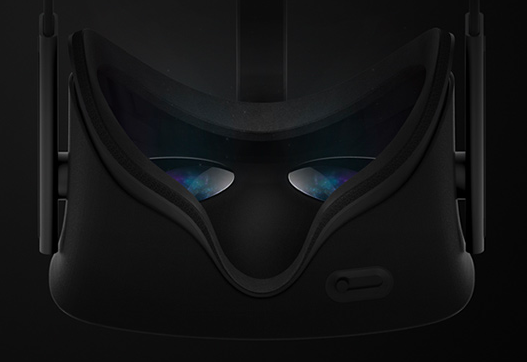 Oculus Rift, arguably the most prominent virtual-reality headset at the moment, will apparently ship in the first quarter of 2016. Oculus VR, the Facebook subsidiary that builds Oculus Rift, announced in
a blog posting
that preorders will open later this year. "In the weeks ahead, we'll be revealing the details around hardware, software, input, and many of our unannounced made-for-VR games and experiences coming to the Rift," the posting added. "Next week, we'll share more of the technical specifications here on the Oculus blog." Presumably, the company will also share a price-point for the device, as well.
Check out the latest virtual reality-related jobs.
An accompanying image of the final Oculus Rift was (deliberately) too dark to make out much detail, but if it does represent the headset in its final form, the hardware won't look wildly different from the developer beta already in circulation. By the time Oculus Rift hits the market, it could face significant competition from the Vive, a virtual-reality headset
coproduced by HTC and Valve
, which has an expected release window of late 2015. In any case, for developers interested in building apps and games for Oculus Rift, there's now a hard target for scheduling your production.