[caption id="attachment_139249" align="aligncenter" width="1920"]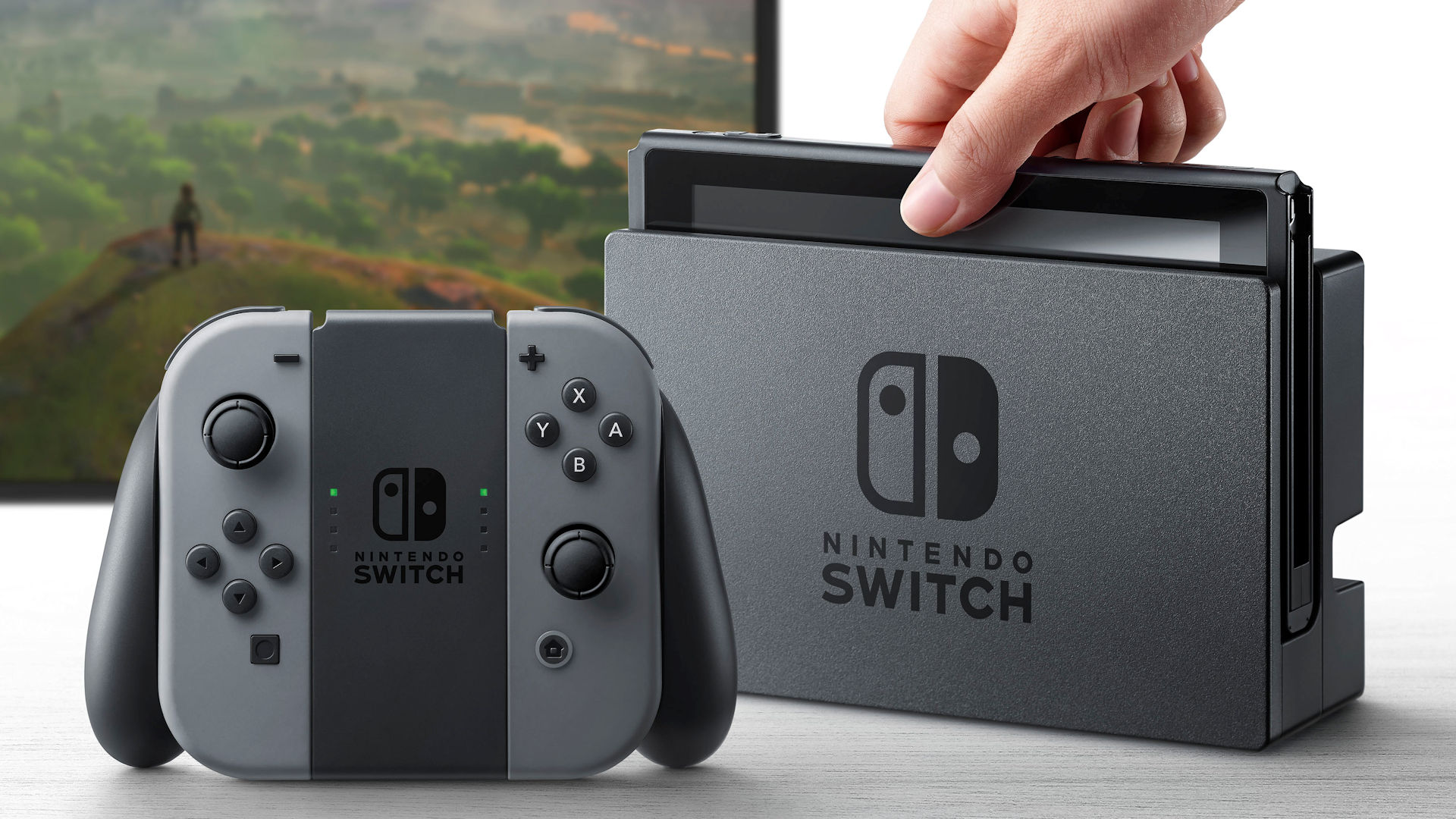 Nintendo Switch[/caption] The Nintendo Switch was the darling of 2017. It surprised at almost every turn, and gave us all-time great Mario and Zelda titles. Nintendo wants to do more with the console in 2018 and beyond, but the company is
presenting developers
with a sort of chicken-egg problem as it relates to better games. Post Wii-U, Nintendo needed a hit console to remain competitive with Sony and Microsoft. The Switch's ability to serve double-duty as a home console and portable system reinvigorated the company, and re-established Nintendo as a serious portable gaming firm. Nintendo is on pace to sell 20 million Switch units by April, the end of its fiscal year. In an interview with
Kyoto Shimbun
, Nintendo President Tatsumi Kimishima says he wants the Switch to have sold an additional 20 million by April 2019. That's 40 million units in the first two years. It's ambitious – possibly
too
ambitious. Nintendo only forecast 14 million Switch units for 2017. Also, its major platform titles are out ("Super Mario Odyssey" and "Legend of Zelda: Breath of the Wild"), which may tap the brakes on player excitement in the medium-term. Couple all that with a report from
The Wall Street Journal
that
notes
Nintendo's planned 64-bit cartridge rollout is delayed until 2019:
Nintendo had planned to make 64GB cards available to partner developers in the second half of 2018, but recently told them that it would push the date back to 2019 owing to technical issues, according to people with direct knowledge of the discussions.
Developers were "disappointed" by this news, the article noted, and "may wait for the 64GB card to release those kinds of games for the Switch." A lack of games may ding the Switch's roadmap (for example, "Doom" wasn't available without a large post-purchase download, as it wouldn't fit on a single 32GB cartridge, and that's not as robust a game as many on the horizon). Cost may also be an issue. As games analyst Daniel Ahmad notes, it costs developers more to publish games to Switch versus a PlayStation or xBox; that translates into higher prices for consumers, if developers aren't willing to eat those costs:
If a publisher wants to put a game on a 32GB cart on Switch it costs 60% more for them then it would for a 50GB Blu-Ray on PS4/XB1.

— Daniel Ahmad (@ZhugeEX) September 8, 2017
It's hard to argue a developer
shouldn't
publish games for Switch, which is selling like mad. The base is there, and the platform doesn't have a ton of titles available right now. Its online store is still on hold. There's a comfy (but small) zone for developers to operate in.
But caveats abound
. Larger, more robust environments are still not welcome on Switch natively. Those titles may also not be well received if they cost more. While Switch has clear advantages versus PlayStation and xBox, gamers aren't a stupid lot, and will migrate to other platforms for games with more graphical panache. Developers should account for these Switch-centric factors before deciding where to publish their games. If you're pushing a graphically intense title, a handheld-first system may not be ideal. Those publishing puzzlers or endless runners may do well on Switch, but the cost of publishing a title may cause problems. A good example is "Cat Quest," an open-world RPG for
$4.99
on iOS and
$12.99
on Switch; the experience doesn't change between platforms, and you save $8 with the mobile version. It will be interesting to see where Switch goes from here. It's still a viable platform, but some factors may end up hurting it in the long run.