Oracle has reportedly laid off around 200 people in its cloud unit.
According to Business Insider, the layoffs hit the Oracle Cloud Infrastructure (OCI) unit and the North America Cloud Infrastructure and Technology (NACT) unit, considered critical to the company's all-important cloud efforts. Some 10,000 employees work in the OCI unit.
In October, another Business Insider report suggested that Oracle had become less focused on hiring technology professionals in major tech hubs such as Silicon Valley and New York City, choosing instead to devote its recruiting energies to "regions in the US and abroad where salary expectations and costs of living are lower." An Oracle executive told the publication that its hiring wasn't focused on any particular geography, but he didn't specify whether the company had deprioritized hiring candidates in well-established tech hubs.
The tech giant has also spent 2022 engaging in limited layoffs. In August, for instance, reports in The Information and SiliconANGLE suggested Oracle had laid off an unknown number of employees in the U.S., Canada, India, and Europe.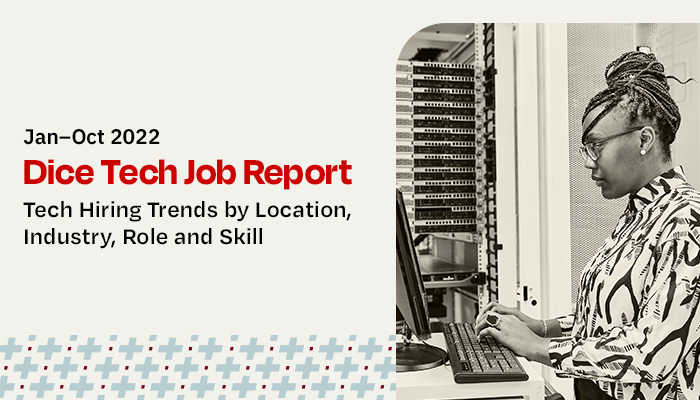 Find out which industries currently have the highest demand for tech professionals like you in Dice's latest Tech Job Report.
Any layoffs in Oracle's cloud division are particularly auspicious, especially since the company has devoted considerable resources and time to clawing a larger chunk of the cloud-services market away from giant, well-established competitors such as Amazon Web Services (AWS), Microsoft Azure, and Google Cloud. Although Oracle has managed to rack up some wins (TikTok is now a cloud client, for example), its adoption levels lag its rivals.
For those who stick around, crowdsourced data from levels.fyi suggests Oracle currently matches enterprise-centric rivals such as SAP in terms of compensation, including base salary, bonuses, and stock.
If you have no interest in working for Oracle, but you want to work in the enterprise software space, keep an eye on the certifications they offer, as many companies have incorporated Oracle products into their respective tech stacks.