A former
Oracle
sales manager
is suing the company
, alleging he was fired for complaining about orders to pay an Indian worker less than a U.S. employee in the same position.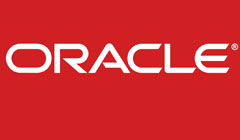 Ian Spandow, who was a senior regional manager in database sales, "experienced discriminatory and retaliatory conduct based on his national origin and after his complaint of various improper practices, including the company's discriminatory pay practices of employees based on their national origin," according to a civil rights complaint filed Jan. 7 in federal court in San Francisco. Spandow is Irish. Spandow reportedly was
in the U.S. on an L-1 visa
, which allows workers at multinational companies to transfer here for a specified period. He sought to bring over a worker from India who had a good track record with the company and to pay him an equivalent of a U.S. salary. However, superiors told him to pay a "substantially lower" sum of $50,000 and chided him for questioning the order. According to the lawsuit, his sales director said the lower salary offer would be "good money for an Indian." Later, an Oracle human resources manager allegedly insisted that the lower offer was fair. Weeks later, Spandow was "summarily terminated" without warning on Dec. 5, 2012, the suit claims. In addition to seeking unspecified compensatory and punitive damages, Spandow is seeking a declaration that Oracle's conduct was unlawful, and "all injunctive relief necessary to bring [Oracle] into compliance." Oracle has not been responding to requests for comment.