[caption id="attachment_11368" align="aligncenter" width="500"]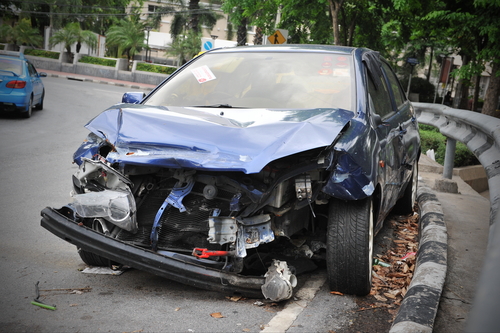 What a car wreck.[/caption] Government IT projects aren't famous for their quickness and efficiency, but the state of Pennsylvania has fired IBM from one project that is 42 months behind schedule, $60 million over budget—and still unfinished. The decision to end IBM's contract to build a new unemployment compensation system came after a study from Carnegie Mellon University's Software Engineering Institute slammed the project as unfocused and poorly managed, but laid much of the blame on state officials.
The unusually direct language in the announcement
cited the Carnegie Mellon study to conclude that the project was broken and that IBM, which got the contract to develop a new Unemployment Compensation Modernization System (UCMS) in 2006, had already had plenty of time to correct any flaws. "The bottom line is that the problems we've identified cannot be solved and we will not renew our contract with IBM,"
according to the statement
from Julia Hearthway, secretary of the Pennsylvania Dept. of Labor & Industry. IBM was awarded the contract in 2006. Hearthway took over the department in 2011. Between those two dates, "a number of program risks and issues were identified" that left the project "significantly over budget and without any measureable solutions," according to the release from Hearthway's office. Hearthway's office claims it began to "aggressively" manage the project when she took office in April 2011, to try to get it back on track. However, the general dissatisfaction continued. The yearlong
Carnegie Mellon study (PDF)
agrees that the project was a disaster, and praises the effort of Hearthway's office to make a "hands-on and aggressive approach" to revamping the project, but lays far less blame on IBM's doorstep than Hearthway's release implies. IBM landed the contract, for $106 million, in 2006, under a previous gubernatorial administration whose initial project specifications held "unprioritized and often ambiguous requirements" and absent or undetailed criteria for how technology going into the project should be selected. The agency also failed to appoint project managers or supervisors to key positions, leaving no one in the agency accountable for the progress or completion of the project and leaving no one in government accountable for it, the CMU report added. Rather than making up the slack, IBM changed project personnel several times, doing the most damage in 2008, when it reassigned key members of the project staff to other work immediately after the project-design documents had been completed. "This decision created a significant knowledge gap as the program entered the critical application design and development phases," the report said, adding that the constant churn of other staffers didn't help. Of the 638 IBMers who worked on the project over the years, most spent less than a full year working on the project and three quarters had less than two years. The result was two major versions of the system, both of which continue to be unstable and unreliable, according to Hearthway's office. A third version is overdue. The CMU study recommended that state officials create a better management and oversight structure for the project, and that it stop development of version three until versions one and two could be stabilized. "We are surprised by today's announcement," IBM spokesman Scott Cook
told the IDG News Service by email
. "This decision is based on a third-party report that we had not seen at the time of the Commonwealth's announcement, despite repeated requests to the Department of Labor and Industry to review it together." Cook added: "In complex information technology implementations, there is accountability on both sides for system performance and service delivery."
Image: 1000 Words/Shutterstock.com