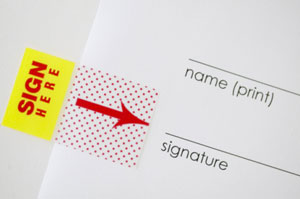 Can a recruiter ask for your social security number and date of birth before they give you an offer? This question often arises
in Dice Discussions.
The short answer is yes, but you still need to do your homework and it's a good idea to ask why they need your personal information before you provide it. It's safe to provide your social security number for a legitimate purpose as long as the staffing firm is reputable and trustworthy. After all, the recruiter may simply want to check the database to see if you've registered or worked for a particular company before, and updating an existing record takes less time than creating a new one. It isn't uncommon for employers to request your social security number and other personal information on job applications and voluntary diversity questionnaires. They can't hold it against you if don't comply, but playing hard ball may not be in your best interest. Employers aren't allowed to run a background check without your consent and they can't run your social security number through
E-Verify
until you accept an offer. They also can't ask you to bring a driver's license and social security card to a job interview, just proof of your ability to work in the U.S. In fact, an employer can't ask you to complete an
I-9 form
or view your citizenship/immigration documentation until they've made the hiring decision and you've accepted the offer. Are IT managers allowed to provide references or comments on previous employees? Yes, they can. Some companies have a policy that prohibits or discourages managers from providing references, but no one's legally prohibited from sharing their thoughts on previous employees. In fact, managers often skirt company policy to provide a reference for a valued employee, so don't assume they'll take the high road if they're called. One last thing: Employers must give you written notice if they refuse to hire you because of adverse information obtained through a background investigation.