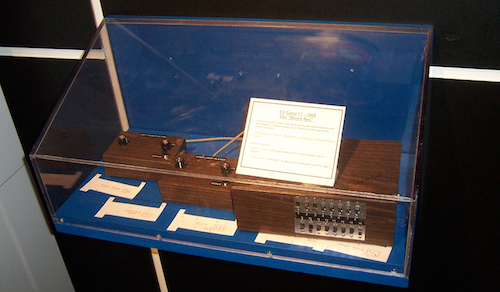 Should you find yourself buying a new Xbox One, PS4, Wii U, or other game console during this holiday season, take a moment to remember the late Ralph Baer, who recently passed away at the age of 92.
Click here to find game-related jobs.
In the late 1960s, Baer developed the first video-game console. The television had become a mainstream item, affordable for an increasing number of people, and Baer thought that its screen could just as easily serve purposes besides watching shows. "So I thought about it and said, 'Maybe we could play games.' Bingo," he told Gamasutra in 2007. "And on the next day, in the morning, I sat down in my office and wrote that four-page paper [describing the system]." His prototype, dubbed the "Brown Box" due to the color of the tape wrapping its outer shell, eventually evolved into the
Magnavox Odyssey
, released in 1972. ("Brown Box" probably wouldn't have done well as a commercial name.) The rest, as they say, is history. Baer won the National Medal of Technology in 2006; in addition to other electronic toys, he also invented a "light gun" controller, the ancestor to devices such as the
Nintendo Zapper
.
Upload Your ResumeEmployers want candidates like you. Upload your resume. Show them you're awesome.
Related Articles
Image: George Hotelling/Wikipedia, licensed under CC BY-SA 2.0