Fueled by growth of its open hybrid cloud solutions,
Red Hat
continues to expand. This summer, the company finished moving the last group of more than 900 employees to a new home in Raleigh, N.C., which can accommodate more than 1,000 people.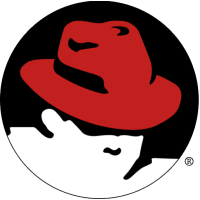 Although at first blush, they would seem to be nearing capacity, a Red Hat spokeswoman said it can scale beyond 1,000 people. Meanwhile,
the company plans to hire
more than 500 workers in North Carolina over the next nine years. It has 33 job openings currently, of which 19 are for IT positions for the likes of Software Engineers and Technical Support staff. "One interesting technical role we always seem to need to fill is that of a Solutions Architect, which is a hybrid role that requires equal skills in sales and engineering," Emily Stancil, the spokeswoman, told Dice News. "The typical Solutions Architect is an experienced engineer who also happens to be great with people, someone who can go into a customer's data center and architect solutions to complex business problems, often using multiple products and technologies and then explain the value of that solution to our customers." Red Hat is also bolstering its engineering headquarters in Westford, Mass. Once the office is expanded, it will accommodate 600 people. Currently, the company has more than 300 people there now. Over the next decade, it plans to add 180 jobs to the site, largely in technology. Currently, it has 30 job openings there, most of which are for technology professionals including UX Engineers, a Senior Manager in Storage Engineering, and a Senior Software Engineer. Last year, Red Hat completed its Beijing office, which can accommodate roughly 160 people, and enlarged its facility in the Czech Republic to accommodate 200 people. The company is also expanding a permanent office in Chile. "In the past decade, Red Hat has grown from a Linux company into the world's leading provider of open source solutions, with a full portfolio of enterprise infrastructure software and services," Stancil says. "To support this growth and Red Hat's open hybrid cloud solutions in the marketplace, it became clear to us that it was time to further expand our office space and hire more Red Hatters."