[caption id="attachment_138950" align="aligncenter" width="5333"]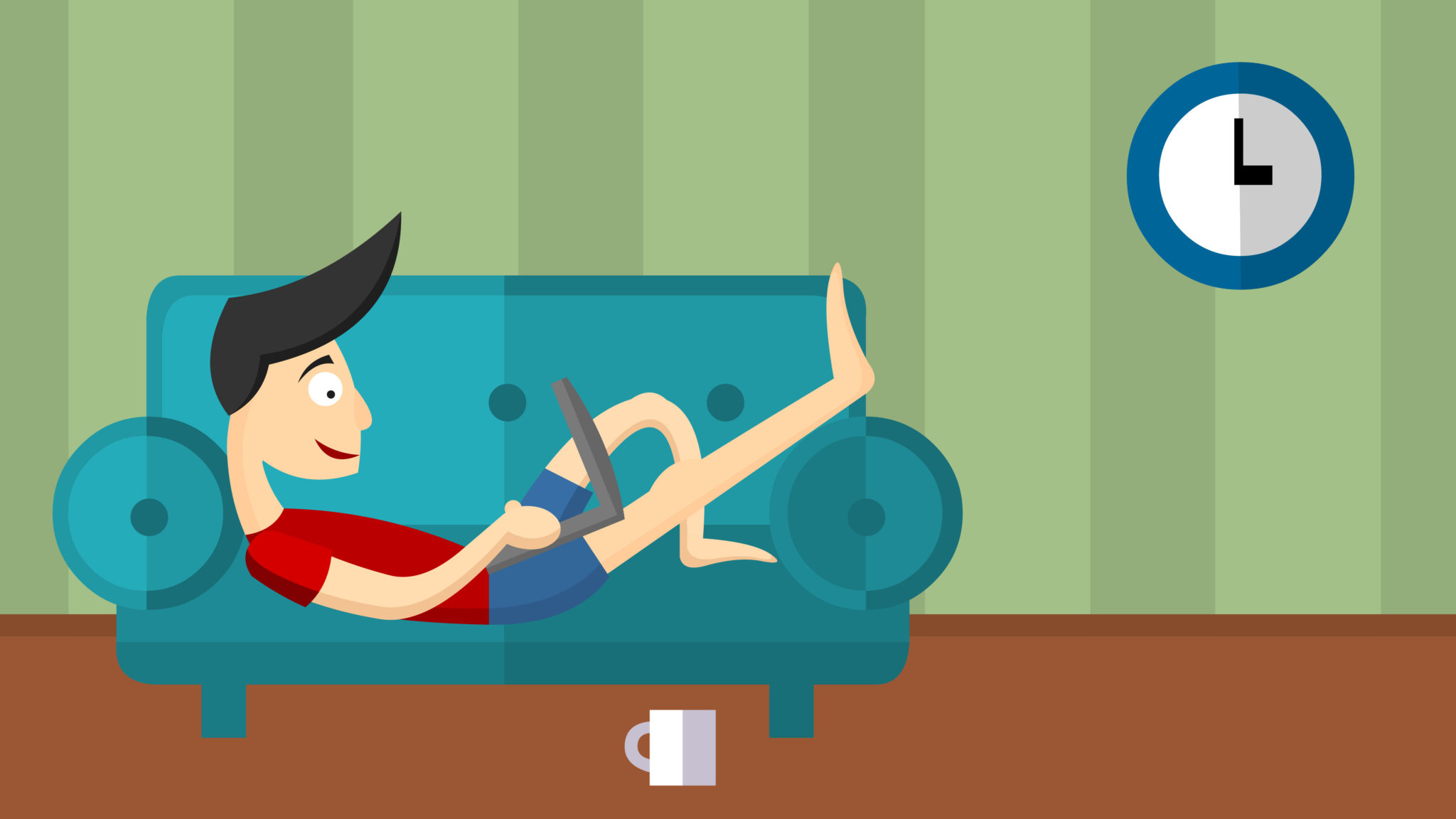 Remote working gains steam[/caption] Working remotely is something that
many strive for
, and it's fast becoming a benefit
tech workers want
their employers to offer. Doing it full-time can make work feel
like a hobby
. If you're one of the growing number of people who would rather work from home than trudge into a soulless office building, check out these five Twitter accounts.
We Work Remotely offers remote job opportunities?
Shocking!
This Twitter account finds remote jobs for tech, and that's maybe the best part: it's only tech jobs. Whether you're a PHP developer or want to be Vice President of Customer Experience for a tech firm, this account has some great jobs you should check out. It also lists jobs from around the globe, in case you want the thrill of dealing with overseas clients.
WFH is a bit more focused than We Work Remotely, and that might be a good thing for you. Its offered jobs are less about the tech industry and much more about engineering and related roles. We will note that we see quite a few web developer jobs listed there, so keep that in mind. But there's enough 'Scrum Master' and 'GoLang' positions (just as two examples) to keep non-web devs interested. With so many jobs in tech, finding a board dedicated to your craft can be tough. The WFH
website
is also worth bookmarking, though it's not quite as robust as others on this list (keep reading!).
A word of warning: there are two Remote OK Twitter handles. One has a lot of news, tips and other related information about working remotely. This one is all about the jobs that let you work from home – or wherever you might like. Pulling from a variety of sources (even WFH.io, so be careful not to step on your own toes and apply to a job twice), Remote OK Jobs redirects you to a handy web portal describing the job before dumping you into the application process. Happily, the applications are hosted
natively
, so you know you're applying directly to the source instead of through some bot recruiter website that just wants your details for marketing purposes. Yeah, that happens.
First, brownie points for the clever naming. Remote jobs are remotely awesome! But the cuteness of its chosen name fronts a powerful job board of remote working opportunities. Not only does the Twitter account surface remote jobs, but they return you to the Remotely Awesome Jobs
website
. Much like Remote OK Jobs, this one is a standalone product. It also has a nice search engine if you want to distill your search a bit further. To that, we can recommend it both as a Twitter account you should follow and a site you should bookmark when you're looking for work.
Nomadic is a great way to describe the remote working lifestyle, at least for some of us. To others, it's just a reason not to put on pants every day. Both are correct ways to go about remote working. Working Nomads is a busy Twitter account that sources jobs from a lot of sites. In fact, it seems to pull from a wider variety of job boards than the others on this list, which is a gift and a curse. While you might find that rare job nobody else has, Working Nomads also scrapes a larger swath of jobs. Developers interested in system administration will also have to filter through call center jobs. Working Nomads also has a really nice
website
with a decent search engine, and even breaks the jobs it lists into categories. We really enjoy that. Again, follow it on Twitter and bookmark the site!
Tips and Tricks for Finding Remote Work
If you wonder why we only list these five when so many Twitter accounts promise remote jobs, there's a reason. Some scrape on a schedule, so you might miss newly posted jobs; we suggest you have alerts for these accounts toggled 'on' if you're really on the hunt. It's better to get a pop-up than miss out on a great job. Others are bots that ping back to a single source. We spot-checked some Twitter accounts, and a few just scrape sites we've already listed. Some just didn't have many followers. You may also note we didn't even list our own
Dice Twitter account
. Shameless plugging aside, Dice doesn't focus specifically on remote jobs. We'd love for you to follow us (and download our mobile app, available on the
App Store
and
Google Play
!), but our account is a busy stream of jobs, news and other information.
You've been warned.