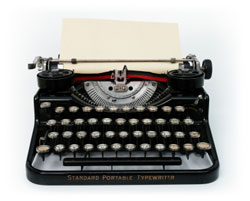 UPDATE
AT&T Plans to "Insource" 5,000 Jobs:
Even as the federal government moved to block AT&T's $39 billion deal to buy T-Mobile on anti-competitive grounds, the company announced it will bring back 5,000 call-center jobs that were previously outsourced abroad. AT&T said it also plans to maintain its and T-Mobile's more than 25,000 call-center jobs in the U.S. The move may help address lawmakers' fears of merger-related job cuts. AT&T hopes the deal will lead to $3 billion a year in savings. But it appears this news was not enough to stop the U.S. Justice Department from filing a complaint against the proposed deal.
New York Times Dealbook
Best Buy Needs IT Help:
Best Buy plans to hire 200 IT specialists over the next year as the company tries to find customers across channels, on mobile devices and online. It's a big change for the company, which has largely outsourced its IT for the past seven years. "We're making a strategic change," said CIO Jody Davids. "We now want [to hire] talent as Best Buy employees. We need to develop a strategy of what we're going to build. We like to take control of our destiny." Another large retailer, Target, has also recently regained control over its own Web site after outsourcing to Amazon for a decade.
The Minneapolis Star-Tribune
Texas Did Gain Jobs, But Not in the Info Sector:
U.S. presidential candidate Rick Perry pointed out that since 2000, the year he became governor, the state has outperformed other U.S. states in job growth. That's in every category except one: the information sector, which includes telecom. Analysts note that technological changes are causing job losses. For example, as cell phones have proliferated, there are fewer land lines to install and maintain. Texas lost 32 percent of its information-related jobs in the past 11 years, while the nation's total fell 27 percent. The only consolation: information is the smallest major sector classified by the Texas Workforce Commission.
The Fort Worth Star-Telegram
Outgoing Federal CIO Urges Cloud Adoption:
Follow the "cloud first" policy to streamline government, get out from under obsolete old and wasteful new hardware purchases and make a dent in the $80 billion annual U.S. government IT budget. That's the message from the federal government's CIO, Vivek Kundra, as he prepares to leave his post. Kundra penned an op-ed piece in which he urges the government to continue to stay on course with cloud adoption . "Governments around the world are wasting billions of dollars on unnecessary information technology. This problem has worsened in recent years because of what I call the 'IT cartel.' This powerful group of private contractors encourages reliance on inefficient software and hardware that is expensive to acquire and to maintain," wrote Kundra.
The New York Times
HP Brings Dead TouchPad Back to Life…Briefly:
Well, at least they found the right price point. Hewlett-Packard now plans to produce another round of TouchPad tablets before the year is out, even though it unceremoniously killed off the product weeks ago. What happened? Fire sale prices — the price of the 16-gigabyte TouchPad dropped to $99, and the 32-gigabyte version dropped to $150 — caused a run on the remainders, so now HP will continue to satisfy demand, at least for a little while. Amazingly enough, the device costs about $300 to build, so HP will be losing on each unit sold.
Wired.com
Healthcare Is Hiring IT:
Looking for an IT job? The healthcare industry is hiring. According to the
IT Spending and Staffing Benchmarks 2011/2012
study by Computer Economics, 61% of healthcare organizations are increasing IT staff this year, well above the rate for all organizations studied. "The continued transition to electronic medical records and data collection, relative immunity to economic slowdown and effects of government policy makes healthcare one of the brighter spots of IT employment," said John Longwell, vice president of research for Computer Economics. The study finds that healthcare organizations are devoting more funds to operational rather than capital spending. And that means hiring.
Computer Economics
Upcoming Tech Events
AIIM Social Business Virtual Conference
September 8 — Online Divided into three tracks — Strategies, Use Cases and Governance — this conference will help you fine-tune your own social business strategy. Andrew McAfee, who coined the phrase Enterprise 2.0, will present a keynote focused on Driving Collaboration and Engagement with Social Business.
SAP TechEd
September 12-16 — Las Vegas SAP TechEd is a technical training and networking conference for IT professionals who develop, implement, optimize, and upgrade SAP systems. Add value to your company by unlocking the power of the SAP NetWeaver technology platform and SAP BusinessObjects solutions. Plus, discover how to mobilize your enterprise, integrate on-demand solutions, and run better with SAP In-Memory Computing technology.
IT Roadmap 2011
September 13 — Dallas Top industry analysts bring fresh perspectives on today's biggest IT challenges and trends and experienced end users, from companies such as Google, Harvard University, Turner Broadcasting, Tickets.com and more, share their insights into new, successful technology implementations. Leading technology providers will answer your questions and help you make informed purchase decisions for your business.
Gartner Enterprise Architecture Foundation Seminar
September 14-15 — Orlando The Gartner Enterprise Architecture Foundation Seminar provides the fundamentals of developing a world-class model for an EA program. Through hands-on exercises and classroom-style sessions, EA practitioners will learn a disciplined process — from planning, implementation and governance to organizational roles and integration.