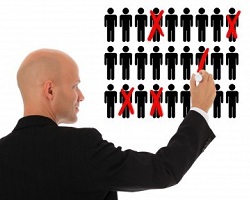 Salesforce.com is cutting 200 positions worldwide, as it squeezes out redundant operations in its cloud business following its acquisition of ExactTarget, the company announced Thursday. The layoffs come despite Salesforce.com posting strong second quarter results that beat Wall Street's expectations. According to a company
statement provided to CBC News
, Salesforce.com said:
Combining ExactTarget with our existing Marketing Cloud provides synergy, and we will be reducing our total headcount by approximately 200 people globally to reflect this opportunity…We care deeply about our employees and we're providing resources to position them for success in the next step of their careers – whether that's a new position within Salesforce.com or a new opportunity elsewhere.
Salesforce.com's Marketing Cloud is a social media marketing suite, which includes tools to publish content, advertise on social media and listen to customers. In July, Salesforce.com completed its acquisition of cloud marketing platform company ExactTarget. Layoffs at Salesforce.com Marketing Cloud appear to be growing like, well, a cumulus cloud. Last October, the company's Marketing Cloud reportedly cut 100 positions worldwide, after it integrated social media marketing platform companies Radian6 and Buddy Media, which it acquired in 2011 and 2012, respectively, according to a Business Insider report. More specifically, the layoffs were a result of shifting resources around to focus on increasing R&D investments, consolidate marketing and transitioning to a distributed model from a hub for some of its work that dealt directly with customers, the company
told Business Insider at the time
.
Great Earnings Doesn't Stop Layoffs
Salesforce.com isn't the only company this earnings season to meet or beat Wall Street's expectations, but then deliver employees a surprise layoff announcement. In its earnings announcement, Salesforce.com posted a net profit of $76.6 million in the second quarter on revenues of $957.1 million. Revenues climbed 31% over the previous year, when it posted a net loss of $9.8 million. The company's 200 job cuts will account for 1.6 percent of its workforce. And while its overall employment base rose 43 percent to 12,500 workers in the second quarter compared to a year ago, the pending layoffs may nonetheless sting. These cuts actually come at a time when Salesforce.com believes it may generate more revenue in its fiscal year, than it initially thought. Salesforce.com raised its revenue forecast range to $4 billion to $4.03 billion for its current fiscal year from its former forecast of $3.96 billion to $4 billion. A couple of weeks ago,
Cisco Systems announced it would cut 4,000 workers
, even though its quarterly earnings performance was on the mark. But the networking giant said it was instituting the cuts due to a rocky economic environment. In Salesforce.com's case, the economy wasn't cited, as so much as a desire to pump up synergies from its social marketing acquisitions. Wonder which reason is better…