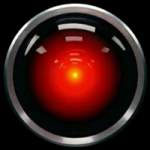 Seems like the first thing anyone who's got an iPhone 4S does is introduce themselves to
Siri
, its artificially intelligent personal assistant. Besides being remarkably accurate in her voice recognition, Siri has a sense of humor, or at least a long-suffering approach to the probing questions users ask when they take her out of the box. Here's some of the conversations Siri's had with our users:
The Star Trek Theme
User: "Beam Me Up Scotty." Siri: "ENERGIZING."
User: "Siri, Energize." Siri: "I DON'T KNOW WHAT YOU MEAN."
Okay, that shows some confusion.
The Snarky iPhone
User: "I am so tired." Siri: "I HOPE YOU ARE NOT DRIVING."
User: " I think I have lost my mind." Siri: "OK."
User: " I don't want to go to work today." Siri: "I THOUGHT NOT."
User: (Something obscene). Siri: "KEN, YOUR LANGUAGE."
Siri the Realist
User: "Will I get drunk tonight?" Siri: "I FOUND 13 CABS…12 OF THEM ARE FAIRLY CLOSE TO YOU."
User: "Will I (have relations) tonight?" Siri: "THERE ARE THREE ESCORT SERVICES IN YOUR AREA."
Siri the Apple Evangelist
User: "Should Mark buy an iPhone?" Siri: "This Apple Store looks close to you."
User: "What do you think of Android?" Siri: "I think differently."
Siri the Dangerous
User: "Should I ask Amy to marry me tonight?" Siri: "HERE IS YOUR MESSAGE TO AMY. (Typed out MARRY ME.) SHOULD I SEND IT?" User: NO!
Be honest. Can you imagine Windows Phone with this kind of attitude? (Alice, can I get one? I'll walk her every day.)
So, how's your relationship with Siri going? Let me know by post your comment below.