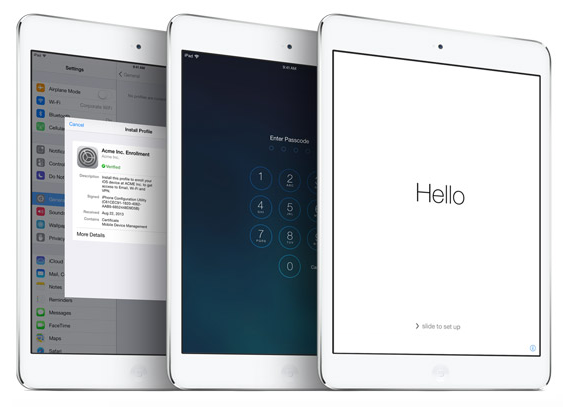 For years,
Apple
CEO Tim Cook used his company's earnings calls to tout the rising fortunes of the iPad, which he claimed would eventually overtake the market for traditional PCs. But on Apple's April 23 earnings call, Cook spent a few minutes doing the exact opposite: pushing back against the perception that the iPad's fortunes have turned increasingly anemic. Sales of the tablet "came in at the high end of our expectations, but we realized they were below analyst estimates," he told those on the line.
Click here to find mobile developer jobs.
Cook can pump the iPad all he wants—it's his job, after all—but according to new data from research firm IDC, the tablet market is indeed slowing down in a serious way. Tablet shipments hit 50.4 million in the first three months of 2014, a quarter-over-quarter decline of 35.7 percent. That's a big drop but not necessarily a surprising one, considering how the fourth quarter of the year always swells with holiday sales. What's more worrisome for the industry is how the tablet market has grown a mere 3.9 percent year-over-year—far below what you'd expect for a hot technology segment. "The rise of large-screen phones and consumers who are holding on to their existing tablets for ever longer periods of time were both contributing factors to a weaker-than-anticipated quarter for tablets and 2-in-1s," Tom Mainelli, IDC program vice president of devices and displays, wrote in a statement accompanying the data. "In addition, commercial growth has not been robust enough to offset the slowing of consumer shipments." Apple has seen its share of the tablet market decline 16.1 percent year-over-year, according to IDC;
Samsung
, the biggest player in the
Android
space, enjoyed a year-over-year increase of 32 percent;
Amazon
took the biggest hit in IDC's estimation, tumbling 47.2 percent. These estimates don't mean the tablet market is doomed, or even over-hyped; but they could put the brakes on the idea that ultra-portable touchscreens will soon reduce laptops and desktops to the status of ancient relic.
Related Stories
Image: Apple