[caption id="attachment_140442" align="aligncenter" width="2048"]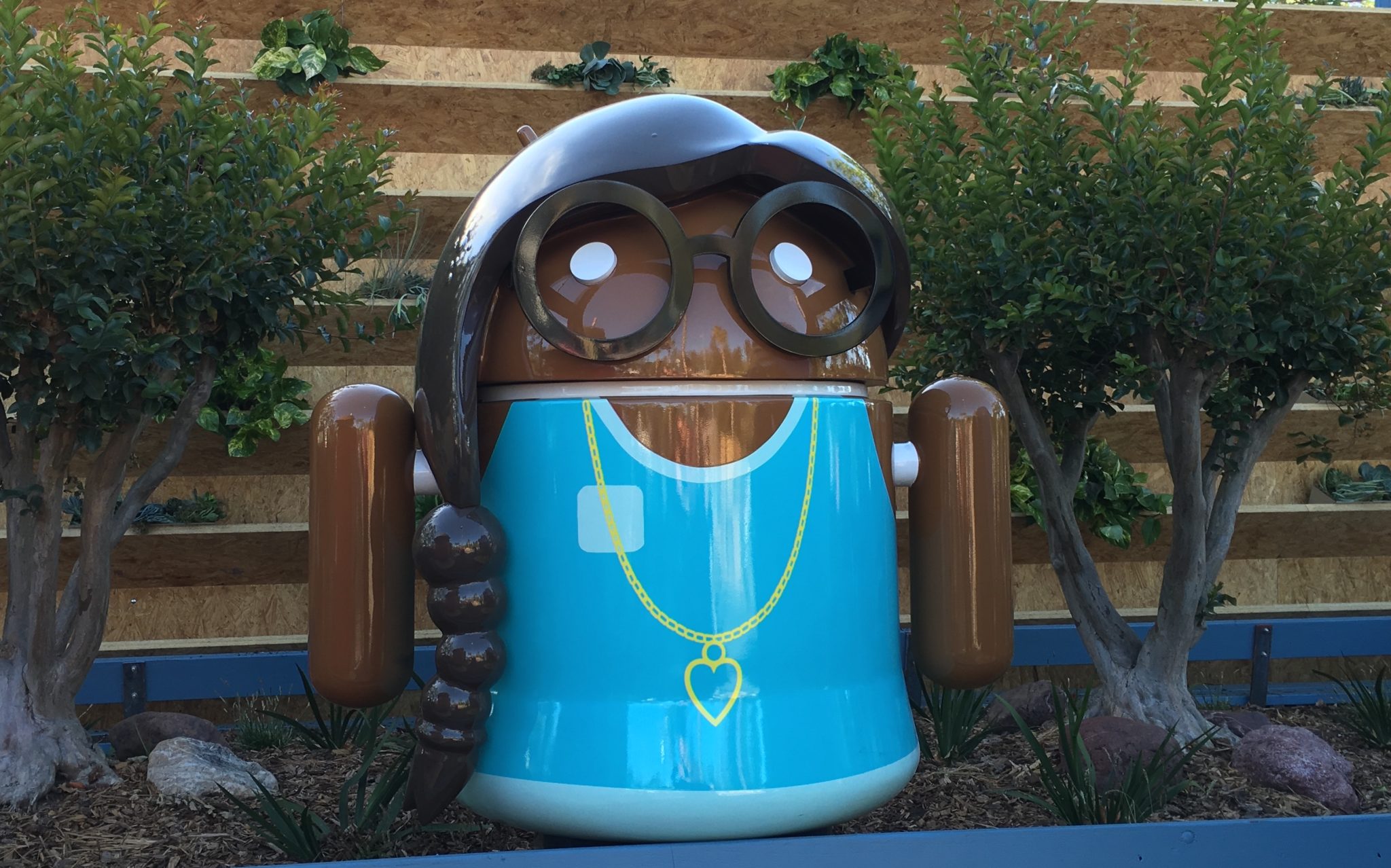 Diversity exists amongst Google's Androids, too![/caption] In the tech industry, there's a considerable amount of controversy over the talent
pipeline
, specifically how it seems limited when it comes to candidates who aren't white and male. Critics of the industry's hiring practices also lament that things aren't getting better very rapidly. However, some new findings suggest there are indeed ways to fix this situation. A recent
study
from Google says that students who are encouraged to participate in computer science disciplines are 2.5-3 times more likely to stick with tech as an eventual career. In tracking students from middle school through high school, Google also took a look at gender and racial divides. The high-level overview is promising, albeit with caveats. Students who received encouragement from parents and teachers enjoyed computer science disciplines more, but bias remains a significant issue. From Google:
Research suggests1 that biases — social stereotypes about certain groups of people that individuals hold consciously or unconsciously — among teachers and parents are likely to be consequential to student educational outcomes. This is particularly problematic for underrepresented students (female, Black and Hispanic) in the CS eld given the link between CS knowledge and economic opportunities. Existing research demonstrates gaps in interest and perceptions of STEM-related (science, technology, engineering and math) fields begin at a young age and widen as one gets older — highlighting the pivotal role of primary and secondary education and parents in reducing or eliminating biases in CS.
More than half (55 percent) of students report learning computer science topics. Boys (59 percent) are more likely to report learning CS than girls (50 percent), with interest peaking at around age 14. Computer science instruction is less prominent in the Midwest and West, and more likely to occur in suburbs than cities or rural areas. [caption id="attachment_145668" align="aligncenter" width="2048"]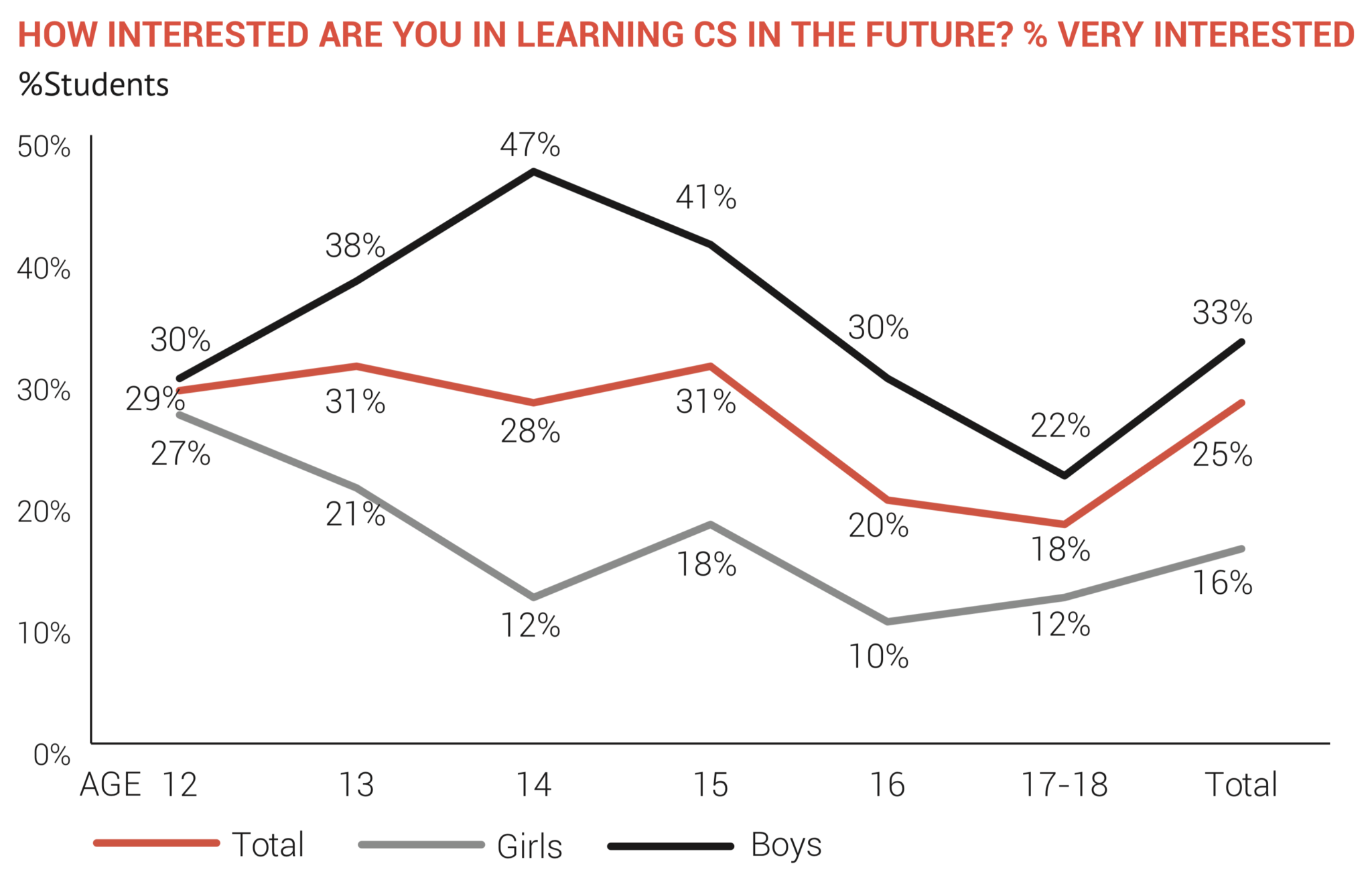 Google Diversity Study[/caption] Suburban boys are learning computer science in significant numbers, making them more likely to pursue it as a career. Black students are more likely to report learning computer science than white or hispanic students (at 62, 53 and 54 percent, respectively). Black girls also report learning computer science more than their male counterparts (66 percent to 59 percent). When asked about their confidence in learning computer science, some 68 percent of black students reported they were "very confident" in their abilities. Only 56 percent of white students and 51 percent of hispanic students could say the same. However, only 30 percent of black students see themselves working in positions where at least "some" computer science would be necessary; 26 percent of white students felt the same, while 38 percent of hispanic students thought their future jobs would require some computer science know-how. Black parents are also more supportive than other groups: 100 percent say they want their kids to learn more computer science, while 95 percent of white or hispanic parents say the same. Some 85 percent of black parents say their kids are "very likely" to learn more computer science moving forward, and 91 percent say their kids already want to learn more.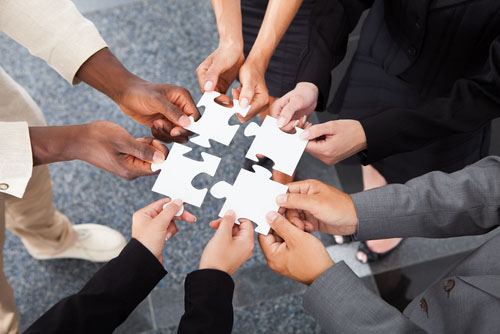 Diversity and Jobs
Many tech CEOs emphasize the need for increased diversity within tech. Speaking about student developers and Apple's various tools for encouraging their success, Apple CEO Tim Cook
said
: "We can begin to help people who have been left behind by the tech resurgence." Cook isn't alone in that assertion, but discrimination (or at least the perception of it) remains a problem in tech. A recent Pew Research Center study shows 44 percent of women in tech think discrimination is a "major" issue, while only 29 percent of men agree. Various tech firms have pledged to curb biased or unbiased discrimination, but the
results
aren't there yet; a close examination of any large company shows its tech makeup is still largely white and male (Asians have respectable showings in these diversity reports, but they're a group oddly left out of Google's research). Between incremental corporate diversity gains (
including at Google
) and the interest of students who haven't yet reached university, the
outlook
for boosted tech diversity is promising. While true representative diversity won't happen overnight, Google's study shows underrepresented groups are at least interested in tech jobs.