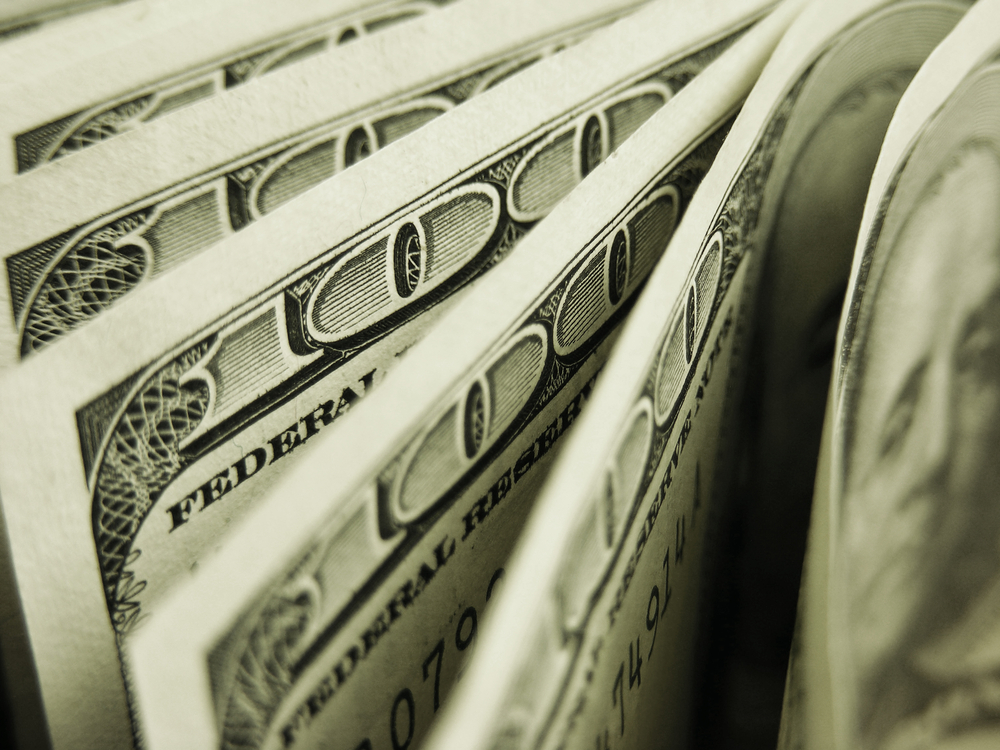 The average annual technology salary in the U.S. hit $96,370 in 2015, according to the annual salary survey from Dice. Depending on experience, skill-set, and geographical location, some tech pros are pulling down far more—for example, those skilled in "hot" technologies related to cloud and data analytics can expect to make six figures, especially if they live in a tech hub such as San Francisco or New York City.
There's also a wide salary range between full-time tech workers, who earned an average of $93,902 last year, and consultants, who made roughly $120,822. The average rate per hour for a consultant/contractor hit $70.26 in 2015, up 5.3 percent.
Another huge factor in tech-pro payouts is job title, which often reflects the holder's experience and skills. According to Dice's data, the following titles earned the most last year. While many are management-related (yes, CEOs and project managers tend to make a lot of money—shocking, right?), others represent in-demand technology segments, such as security. Check them out:
Up first: Executive Tech Management (click below)


Executive Tech Management
Salary in 2015: $145,133
Year-Over-Year Change: 7.1 percent
Whether you're a CEO, CIO, CTO, vice president, or director, chances are good you're earning quite a bit in compensation. While managing an entire organization, or a large portion of it, comes with a lot of perks (including equity, which startups use to pull in experienced executives), there's also a potential downside: if things go wrong, you often end up shouldering a lot of the blame.
For those tech professionals who desire a seat in the C-Suite, climbing the ladder will demand more than technical skills. CEOs, CIOs, and their ilk know how to effectively manage and collaborate; they're experts in the use of "soft skills." And the best ones can read what the market wants.
Next: Systems Architect (click below)


Systems Architect
Salary in 2015: $135,812
Year-Over-Year Change: 7.0 percent
Systems architects have a complex job: setting up software and hardware infrastructure according to requirements and constraints, in a way that fulfills the needs of all stakeholders (management, workers, etc.). Systems architects with lots of experience know how to organize high-level requirements, conduct cost-benefit analyses, delegate sub-systems to the right experts to build, and make sure the whole thing runs once it's done.
What's the difference between a systems architect and an enterprise architect? Some organizations treat the terms as synonymous; others believe that a systems architect is tasked with building a particular system (and making sure that system aligns with business requirements), while enterprise architects build out an IT roadmap for the overall business. In other words, a systems architect constructs a system (or a handful of systems), while an enterprise architect thinks about how all those systems support the company's efforts.
If you're interested in becoming an enterprise architect, check out Dice's sample job-interview questions for the position, as well as ways to build out a career in the field.
Next: Tech Management (click below)


Tech Management
Salary in 2015: $129,129
Year-Over-Year Change: 8.8 percent
"Tech management" is a broad umbrella term. But no matter what the company, industry, or job description, the overarching mission is almost always the same: ensure that a technology department fulfills its mission.
While that job comes with a number of stressors—tight deadlines, groups that don't work well together, the pressures of effectively explaining technology needs to other departments—it's also one that can prove quite rewarding. Who wouldn't want to guide a team in accomplishing something great?
That being said, management is a difficult job, one that demands you adapt to your reports' social styles, understand their resistance to change, make your points effectively, and stay on deadline. As with the other management-centric positions on this list, that means an effective grasp of not only technical knowledge, but also soft skills.
Next: Project Manager (click below)


Project Manager
Salary in 2015: $113,663
Year-Over-Year Change: 6.8 percent
Project managers are much in demand at the moment, with growth predicted at 15 percent through 2022 by the U.S. Bureau of Labor Statistics (BLS). Those interested in project management as a profession should tailor their résumés to reflect their aptitude for decision-making, in addition to listing their most successful projects (including any positive bottom-line impact).
Effective project managers are experts at methodology, including risk identification and mediation planning. Job interviewers will ask about your ability to push your team through challenging situations, and probe your communication and planning skills. A manager must also anticipate problems and act proactively; stories that demonstrate those skills at work will prove vital in a job interview.
Next: MIS Manager (click below)


MIS Manager
Salary in 2015: $108,218
Year-Over-Year Change: 8.6 percent
MIS managers oversee information systems such as databases. It's a vital job, considering the importance of data to company operations; effective MIS managers are fluent in a variety of software and hardware platforms (especially enterprise-centric ones such as ERPs), which allows them to troubleshoot any number of problems.
MIS managers often act as the liaison between upper management and employees who spend all day buried in data. That makes communication skills especially important to the role, as MIS managers often need to convey complex data and infrastructure needs to influential stakeholders who may not know a lot about the underlying technology.
Next: Security Engineer (click below)


Security Engineer
Salary in 2015: $107,479
Year-Over-Year Change: 8.2 percent
Security engineers must accurately assess the vulnerability of client systems and understand the current threat landscape. They must have enough experience to recognize issues before they erupt into crises, and organize teams of engineers to seal any security holes as quickly as possible. Given how the role interfaces often with senior management, communications skills are also a must.
When searching for a new position as a security engineer, make sure your résumé and supporting materials paint a portrait of you as a proactive problem-solver, as opposed to a tech professional who merely reacts to emerging threats. Desired skills often include security design, code review, app-security testing, and deep security research. People who reach the top of the profession try to think as far in advance as possible, and build their systems to anticipate threats that might not hit for another few years.
Next: Database Administrator (click below)


Database Administrator
Salary in 2015: $103,533
Year-Over-Year Change: 1.1 percent
Although automation has reduced the number of employees necessary to run server farms and datacenters, database administrators are still a vital component of any company that handles large amounts of information. In short, there will always be a need for tech pros who can help maintain the integrity and structure of in-house data.
With the rise of Big Data platforms and frameworks such as Apache Hadoop, database administrators have found themselves working more closely with data scientists, who are tasked with analyzing data for insights. In coming years, database administrators may take on more of a "data architect" role, facilitating the storage, preparation, and analysis of increasingly massive datasets.
Next: Software Engineer (click below)


Software Engineer
Salary in 2015: $102,075
Year-Over-Year Change: 0.1 percent
Software engineers design, develop, maintain, and test software and systems. Without software engineering, the modern world simply wouldn't run, which is why experienced ones can demand high salaries and excellent perks.
Given their importance, software engineers end up interacting with a lot of different groups: management (which wants a project done), users of the finished software (whether internal or external), and the programmers and designers working on various aspects of the project. Because of that multitude of stakeholders, the most effective software engineers not only have technical chops, but also the soft skills to ensure that projects finish up on time and within budget.
Next: Developer: Applications (click below)


Developer: Applications
Salary in 2015: $95,905
Year-Over-Year Change: 4.9 percent
Application developers—mobile or otherwise—face a host of challenges. In the mobile arena, dominated by the ecosystems surrounding Apple's iOS and Google Android, developers must not only push out new software on tight deadlines, but also ensure their app is beautiful and powerful enough to hold its own against dozens (or even hundreds) of competitors.
And it's not just a matter of building new apps; once they're released, apps must receive a constant stream of tweaks in order to stay relevant and patch up any bugs. No wonder so many app developers feel that their job is frantic; good thing that experienced ones can earn a hefty amount of money as compensation for the stress.
Next: Business Analyst (click below)


Business Analyst
Salary in 2015: $93,531
Year-Over-Year Change: 4.0 percent
As business gets more complex, the need for analysts only rises. Good analysts possess a particular set of skills: they're multi-disciplined, think strategically, question the client's existing setup (to the client's benefit), and understand the underlying technology that drives businesses. But even experienced business analysts can always improve their skills.