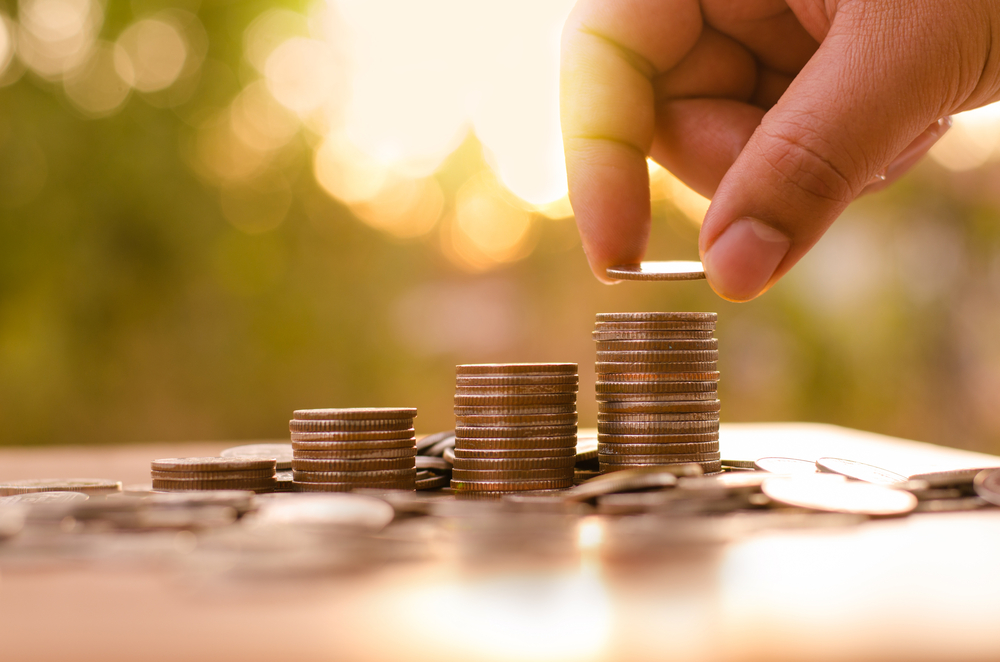 Salaries nationwide are on the rise, according to a new study from SmartAsset. The financial planning service also notes that four of the top ten cities with the fastest-growing incomes have robust tech hubs.
Miami, Florida has the fastest-growing level of income, according to the study. It's just ahead of Oakland, California, which outpaces another Florida city: Tampa. Two North Carolina cities – Raleigh and Charlotte, respectively – round out the top five.
The rest of the list is a healthy mix of established hubs and upstart cities. California's San Francisco and San Jose are mixed in with Birmingham, Alabama, Cincinnati, Ohio and Glendale, Arizona.
Tech provides an interesting filter for this study. SmartAsset points out that, while Miami has the biggest salary bump (at 16 percent), it's still well below the national average household income level. The U.S. average is $57,000; Miami's average household income is $34,900.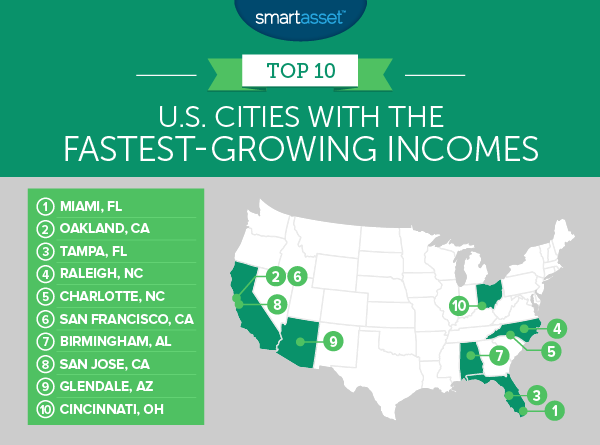 Such an income level didn't even land Miami a place in SmartAsset's top 25 cities for STEM income. As this breakout study notes, the national STEM income is $73,487, well ahead of Miami's salary level.
Oakland is the first overlap in the Venn diagram of these two studies. Second on the overall list, the city is fifth on SmartAsset's STEM salary list. Its second-place finish on the salary-increase scale has a lot to do with its close proximity to San Francisco and Silicon Valley. From SmartAsset:
Oakland benefits from being located in the heart of one of America's most productive areas, Silicon Valley. With the availability of high-paying tech jobs, it's not too surprising that incomes in Oakland have risen. Data from the Census shows that from 2015 to 2016, the median household income in Oakland went from $58,800 to $68,000. That's an increase of 15.7%.
But there are a few discrepancies with other datasets. According to the 2017 Dice Salary Survey, all five of SmartAsset's top five salary growth cities saw tech salaries dip. Some, like Tampa, were in a near nosedive; that city's average tech salary dropped 7.6 percent year-over-year.
This all coincides with a shift in tech's geography. Unheralded tech cities such as Phoenix, Dallas and St. Louis saw tech salaries climb, according to our data... but only Phoenix crested SmartAsset's top 25 for salary growth nationwide. Most mainstays held steady; Silicon Valley saw a negligible dip (0.2 percent), and New York's 1.7 percent decrease doesn't do much to alter its position as a tech destination.
This surfaces a few good points about working in tech. First, STEM jobs are often outliers, and don't always keep pace with broader trends in pay. Second, avoiding Silicon Valley is still a good idea for those of us in tech who want our dollars to stretch further, and keeping an eye on wider trends can help frame where we might go. While tech can drive growth, it may also outpace the rest of a city's economy, which can have a recursive effect on companies moving in, as well as future job prospects.