Flexible schedules and a 35-hour work week make SAS employees the most satisfied around when it comes to work-life balance, according to a survey by
Glassdoor
. But one of the more interesting developments in this year's report is the inclusion of
Yahoo
for the first time.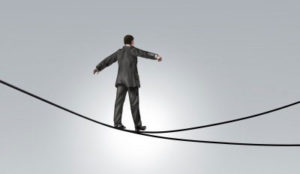 For Yahoo, making the list
marks another win on the employee front
. On its recent earnings call, the company noted that its employee attrition rate declined 59 percent in the second quarter, compared to a year ago – even though it has a
controversial telecommuting ban in place
. "Before Yahoo's telecommuting ban, employees were pleased with the company's flexible hours and free food," said Scott Dobroski, a Glassdoor spokesman. "Even after the telecommuting ban, we continued to see themes of a good work-life balance, with unlimited sick time, free food, free phones and free transportation. And we continue to see a theme of flexible work hours, even after the telecommuting ban." Employees at
AOL
, which also made the list for the first time, gave the company's managers high scores for actually caring about employee welfare and being flexible about scheduling time off. "AOL [allowing] employees to do their job without micro-managers was a theme we kept seeing," Dobroski said.
Shifting Tide
This year, the average work-life balance rating was 3.2 out of 5. Since the survey began, the average has been edging down, falling from a rating of 3.5 in 2009. Part of this may stem from technology itself, Dobroski observes: While tech makes it easier for workers to, say, telecommute, it can also tie them to their companies around the clock. That may also explain why some of the companies that made it onto the Best Places to Work list – such as Facebook,
Apple
and Google -- didn't earn high marks in terms of balance. "These companies have reputations of having innovative technology that touches millions of people's lives," Dobroski said. "But if you take advantage of their free food, laundry and massages, do you really need to go home at the end of the day?"