As another academic year nears a close and a fresh crop of computer science graduates plunges into the job market, it's the right time to ask a simple question: Where can they find the best opportunities?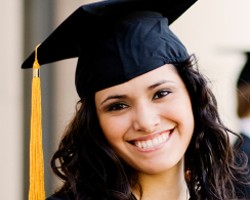 First things first. Who are we are talking about? "When I think about CS grads, I think about people who will be writing code or programming in one of the primary languages or building a product or application," says Steve Kasmouski, President of Search at
WinterWyman
, a leading tech recruiter. "People who graduate with a CS degree typically don't go into fields such as database administration or network administration."
Software Architecture and Development
Keeping that in mind, many observers say software architecture and development is the only truly hot job for CS graduates. Patrick O'Rourke, HR and Organizational Development Coordinator at IT consulting firm
SWC Technology Partners
in Oak Brook, Ill., thinks those jobs are in C# development, SQL development, and Web development in HTML5, CSS3 and JQuery. Bryant Salcedo, Senior Technical Recruiter at
Ettain Group
, agrees that programmers are desperately needed. "It's tough to find the talent. Fewer than 2 percent of these types of experts are unemployed, so they're all in great demand, even CS majors just coming out of school." Salcedo lists .NET development, Java, JavaScript, C#, C++, HTML5 and ASP.NET as particularly in-demand skills. For new graduates, his advice is: "Look for short-term
contract positions
as a great way to get your feet wet and accumulate experience quickly. Your parents may be urging you to go for stability and benefits, but contract jobs are the best way to beef up your resume right out of school. Worry about building your skills, not about looking for stability." Also, he notes, contract jobs can be lucrative. "You get paid for every hour you work."
Mobile Application Development
Of the technology-related jobs that the Bureau of Labor and Statistics identifies as having the most growth potential over the next 10 years, mobile application development rises to the top, with 292,000 more jobs expected over the decade. Last year, the skill posted a 131 percent growth in jobs. "That's one of the hottest areas in terms of growth, and it includes apps, games, commerce and the mobile enablement of enterprises," Salcedo says. There's more growth to come. "There is still an awful lot of work to be done to build e-commerce apps that scale to new levels or monetize transactions on the Web that haven't yet been monetized."
Big Data Analytics
This is another area
poised for dramatic growth. "There are huge opportunities," Kasmouski says. "It's applied math and statistics, and some of the top candidates have Ph.Ds in math. It's those people who write the actual algorithms and then hand them to programmers to implement in Java, C# or C++," he explains. "Ideally, I'd find someone who has an undergrad degree in computer science and a graduate degree in math, or
vice versa
."
Healthcare IT
Whatever your focus, Salcedo says it's wise to consider pursuing related jobs in
healthcare
, which is going through a technology boom as providers race to meet government deadlines for electronic medical records. Application development, big data analytics and
cloud computing
technologies all play a part. Take a few months to learn the health-care lingo and environment, perhaps by looking for contract jobs in the field, and "you'll find jobs left and right."
Video Game Design
But if health care doesn't interest you for the long haul, you can always try your hand at something more creative, like
video-game design
. Over the next 10 years, the BLS predicts 30 percent job growth in the area, with 270,900 new positions being added.